Raikkonen's new ride revealed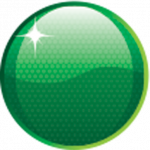 Two days ahead of his 2010 competition debut, Red Bull has released images and video of Kimi Raikkonen's Citroen Junior Team C4 WRC.
The 2007 F1 World Champion has gone from the red colours of Ferrari, to the predominantly blue scheme of the energy drinks giant.
The car is blue with a grey roof and rear end. The scheme is in contrast to the factory C4s of WRC champion Sebastien Loeb and teammate Dani Sordo; which although have the Red Bull logo integrated, are based along the Citroen corporate colours of red and white.
The World Rally Championship starts in Sweden on 12-14 February.
Raikkonen and co-driver Kaj Lindstrom have been testing in central Finland ahead of the Arctic Lapland Rally which starts on 28 January.
Here is video from that test!