The Silver Arrows uncovered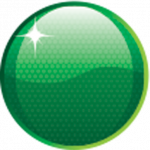 The Silver Arrows has returned to Formula 1.
Mercedes' works team Mercedes GP Petronas was presented to the world at the Mercedes-Benz Museum in Stuttgart today, with Nico Rosberg and seven-time Formula One World Champion Michael Schumacher along with team management Ross Brawn, Nick Fry and Norbert Haug introduced to over 600 guests with a presentation and press conference.
The unveiling of the new Silver Arrows livery was displayed on last year's Brawn GP car – the team that Mercedes has bought a majority share in.
The team's 2010 car, the MGP W01, will make its track debut at the first Formula One test in Valencia on Monday February 1, with the 2010 Formula 1 season starting in Bahrain on March 14.
The new car features predominantly silver in honour of Mercedes' classic colours, and green for major sponsor Petronas.
The legacy of the Silver Arrows goes back to the 1934 Eifel Race when, on the evening before the event, the white paint was sanded off the Mercedes W25 race car to fulfil weight regulations (750kg formula) and the silver colour of the aluminium surface of the car appeared.
After four years on the sidelines, the returning Schumacher said at the launch that he is as ready as he can be for his new challenge.
"Finally the 2010 Formula One season is firing up! I have to say that I am totally committed to this new challenge," he said.
"This season feels like a re-start for me and I am so motivated. We have a very exciting combination at Mercedes GP Petronas. We have a World Champion team in every sense of the word and I cannot wait to get into the car for the first time in Valencia.
"I am convinced that Mercedes GP Petronas will be in a very good position to fight for the championships this season and I will definitely give it a go."
Rosberg said that being with Mercedes is a "dream."
"For sure for me it is very, very special, a dream come true to be able to drive the first silver arrow for more than 50 years," he said.
"I'm looking forward to it, working with people like Norbert [Haug], Ross and Nick [Fry] and having Michael as team-mate is great. It is going to be a great season."
Here is video from the launch: