Pirtek joins Speedcafe as platinum partner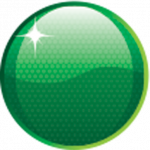 The corporate support for Australia's number one on-line daily motorsport news source has continued with Pirtek joining the growing list of organisations supporting Speedcafe.com.au.
Pirtek, kicking off its 30th year celebrations this month, joins Irwin Tools, Orrcon Steel and Jack Daniel's as the site's four initial Platinum partners – and there are more to come!
These companies are not only using the site as a branding outlet, but will continue to be involved in an evolving list of marketing concepts aimed at speedcafe's daily growing list of subscribers and readers.
It is the involvement of these companies, which allows Speedcafe.com.au to bring you the most accurate, timely and topical motorsport news for FREE on a daily basis – and we ask you to support them whenever you can.
Pirtek's involvement will also involve the launch of a unique Australian motorsport tribute set to be launched next month, in partnership with Speedcafe.
Pirtek General Manager, Stephen Dutton, was delighted to announce his company's partnership with Speedcafe.com.au today.
"Speedcafe is a tremendous service for sports fans and the motorsport industry in Australia and internationally and we have been extremely impressed with its quality from day one and the way it has been accepted by everyone in a very short period of time," said Dutton.
"While we see our involvement with Speecafe as providing some terrific branding and marketing opportunities, we also see it as a way of giving something back to the motorsports fans of Australia and abroad and the industry in general.
"We have some exciting plans in the pipeline and we look forward to rolling them out in association with Speecafe in the near future."
Proudly and uniquely Australian, Pirtek are the market leaders in providing a diverse group of customers with a comprehensive portfolio of fluid transfer solution products and services with 88 franchises across the country.
Pirtek first shot to prominence on the Australian sporting arena as the naming rights sponsor of the Bathurst-winning car of Jason Bright and Steve Richards with Stone Brothers Racing back in 1998.
In 2003 and 2004 Marcos Ambrose drove his Pirtek Falcon to two V8 Supercar titles before heading to the US and a career in NASCAR.
More recently, Pirtek have been the corporate sponsor of New Zealand's 2008 World Cup-winning Rugby League team and the successful Parramatta Eels who made last year's National Rugby League grand final. They are also a former partner of the Toll HRT V8 Supercar team.
In 2009 Pirtek became a naming rights sponsor of the Pirtek Australian Legends category at Nikon SuperGP on the Gold Coast when the category was created as a last-minute replacement for the no-show A1GP cars.
Involving some of the greatest cars and drivers in Australian touring car history, the Pirtek Australian Legends proved an amazingly-popular category which has sparked a tremendous interest in the cars and stars of a once forgotten era.
ABOUT PIRTEK

Proudly and uniquely Australian, Pirtek are the market leaders in providing a diverse group of customers with a comprehensive portfolio of fluid transfer solution products and services. Pirtek builds long-term relationships with current and potential customers by consistently providing proven high-quality products and services, wherever they are needed. Pirtek's highly visible field sales and mobile service personnel are key success factors for its customers remedial and preventative maintenance needs and as the strategic partner for the service and supply of all fluid transfer solutions.
Significant investment in technology, infrastructure and quality work practices ensures Pirtek's long-term value to its customers. With customers, large organisations and small businesses, from key industries including manufacturing, oil and gas, mining, construction, earthmoving, agriculture and defence, Pirtek consistently delivers the highest quality products and services where and when they are needed, 24 hours 7 days.