Grant Denyer quits full-time racing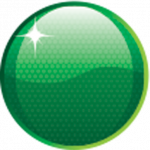 Grant Denyer's full-time days in motorsport are over.
The Channel Seven television star has announced that he has hung up his helmet on full-time racing and will return to being the Sunrise program's weather reporting.
Denyer was the weather man on that program four years ago, but quit to focus to further his television opportunities and expand on his racing.
His life was halted when he was involved in a monster truck incident in September 2008, breaking a vertebra.
Denyer told The Daily Telegraph that after recovering from his injuries, he's ready to get back to morning work.
"With the injury, it made me want to squeeze the most out of life," he said.
"Being on Sunrise reading the weather is the best thing I've ever done in my life and career.
"I've put my helmet down full-time and I'm focusing on this.
"I'm 100 per cent ready for the battle with Today (rival network morning show) – I'm still very competitive."
Denyer has competed in the Fujitsu V8 Series since 2005, driving for Dick Johnson Racing and Matthew White Racing.
He has picked up a handful of race wins, plus podium finishes. He also raced in the Bathurst 1000 twice, finishing as the top rookie in 2006.
But don't expect Denyer to be out of the sport for good. He's compete in selected races, and might be involved in Channel Seven's V8 Supercar coverage on occasions.
For The Daily Telegraph's story on Denyer's return to Sunrise, CLICK HERE