Americans one-two in Classic prelim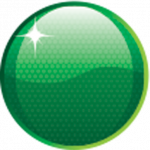 Americans Shane Stewart and Jason Johnson finished one-two in the feature race, which double as the Australian/American Challenge, on the preliminary night of the 38th Grand Annual Sprintcar Classic in Warrnambool, Victoria last night.
Stewart lined up on the front row for the 25-lap event alongside sprintcar veteran, and six-time Classic winner, Danny Smith.  After getting the jump at the start Stewart opened a handy advantage his fellow American.
Behind the leading duo Johnson, Brooke Tatnell, young gun James McFadden and Kerry Madsen were all in hot pursuit.
Lapped traffic was always going to produce a thrilling battle with Johnson managing to motor around fellow American Smith with Johnson setting his sights set on Stewart.
Up high against the wall was the preferred line as the slick track made for plenty of slide jobs and wheel to wheel racing from some of the best drivers in the world.
Tatnell took advantage of making his way around Danny Smith in the final laps to claim third following a brilliant side by side race.

Despite closing within a few car lengths of Stewart mid race the leader negotiated the traffic as he again sped away and opened an advantage over Johnson.
Stewart was relieved to win the preliminary with some of the pressure off as he attempts to win his first Classic after three podium finishes from four attempts.
"It makes heat races tomorrow a little easier although nothing's easy here with this field," said Stewart.
"After watching the B-main I didn't know what to expect and I stayed up top and had a go at the bottom in the middle part of the race. Leading I wasn't sure where I should be because you try to gauge your speed off the lapped cars but at the end of the race we were still there at the front so that's a good thing.
"I think we've got as greater shot as any guy in the pit area,"
Racing from fourth on the starting grid, Jason Johnson made a lot of ground through the middle part of the race as he sped toward the front in his usual hard charging fashion.
Tatnell's battle for third against Smith was one of the highlights of the non stop final.
Following Smith into fifth was twelfth starting Terry McCarl, James McFadden, Kerry Madsen, Matthew Reed and sixteenth starting Jason Sides in ninth. Steve Lines was tenth ahead of Jonathon Allard, David Murcott, Danny Reidy, Nick Lacey, Darren Mollenoyux, Ryan Farrell, Craig Dollansky and Luke Dillon rounding out the finishers.
American Craig Dollansky impressively won the B main from position eight ahead of Jason Sides, Luke Dillon and Dave Murcott as all four were able to transfer into the main event. Notables not to transfer included Jamie Veal, Ben Atkinson, Matt Egel, Stephen Bell, Garry Brazier, Andrew Scheuerle and Robbie Farr!
Farr won the C-main while Matt Egel, Dylan Jenkin and Ricky Maiolo all advanced while Max Dumesny and Paul McMahan were unable to advance from the last chance qualifier.