Ford in front in Qatar Rally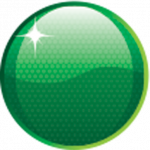 Fresh from his second place last weekend at the Dakar Rally, Nasser Al-Attiyah has won six of the first eight gravel special stages of his home event, the Qatar International Rally, the opening round of the 2010 Middle East Rally Championship.
Driving the all-new Ford Fiesta S2000 Al-Attiyah is 32.6 seconds ahead of Abu Dhabi's Sheikh Khalid Al-Qassimi in another S2000 Fiesta. Like Mikko Hirvonen in the Monte Carlo Rally, the S2000 Fiesta has made an impressive debut. Unlike the snow and ice of the tarmac roads in the French Alps, the Qatar International Rally is a rough desert style event, with warm temperatures throughout.
Al-Qassimi won two stages to claim second position, but both M-Sport-built cars were well clear of third-placed Emirati Rashid Al-Ketbi in his Baumschlager-run Skoda Fabia S2000.
"I have enjoyed the day a lot," said Al-Attiyah. "We had a couple of issues with the car before the start, but in the event it has been great to drive. It is so nice to be in a real rally car. The top speed of 165 (km/h) is less than the Subaru, but you can hold a faster speed into the corner and the car is much quicker on the exit. I need to get the gearshift exact. That is important. But it has been so much easier to set fast times without taking risks."
Tomorrow is the second and final day of the event with six timed stages are on offer covering 121.6 competitive kilometres.
Qtel Qatar International Rally – positions after day one
1. Nasser Al-Attiyah (QA)/Giovanni Bernacchini (I) Ford Fiesta S2000 1h 12m 21.8s
2. Khalid Al-Qassimi (UAE)/Michael Orr (GB) Ford Fiesta S2000 +0:32.6
3. Rashid Al-Ketbi (UAE)/Khalid Al-Kendi (UAE) Skoda Fabia S2000 +3:11.2
4. Abdullah Al-Qassimi (UAE)/Steve Lancaster (GB) Subaru Impreza +7:27.1
5. Misfer Al-Marri (QA)/Nicola Arena (I) Subaru Impreza +9:37.9
6. Jaralla Al-Marri (QA/Jamal Fakhroo (QR) Mitsubishi Lancer Evolution IX +12:31.7
7. Sheikh Hamed bin Eid Al-Thani (QA)/Yousef Mohammed (QA) Subaru Impreza +13.:37.4
8. Mufeed Mubarak (KT)/Meshal Al-Nejadi (KT) Mitsubishi Lancer Evolution X +15:32.3
9. Abdulaziz Al-Kuwari (QA)/Denis Giraudet (F) Subaru Impreza +16:01.8
10. Ahmed Al-Mansoori (UAE)/Killian Duffy (IRL) Subaru Impreza +16:40.1