Mikko maintains Monte lead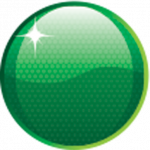 Finland's Mikko Hirvonen continues to lead the Monte Carlo Rally following a dramatic second in the French Alps.
Driving the all-new M-Sport Ford Fiesta S2000 Hirvonen leads by 47.7 from fellow Finn Juho Hanninen (Skoda) with Frenchman Sebastien Ogier (Peugeot) battling from fifth overnight to third with three stage wins on the day.
Hirvonen is competing in the Intercontinental Rally Championship (IRC) event as part of preparing for the WRC season opening in Sweden next month, as well as giving the S2000 Fiesta its competition debut.
While Hirvonen edged closer to a debut IRC victory, last year's champion Kris Meeke was an early retirement, crashing out one kilometre from the start of the day's first stage. The Briton clipped a patch of black ice on a right-hand bend, understeered into a low bridge and veered down a bank, where his Peugeot 207 became stranded.
Although the weather conditions were remarkably tame on Wednesday's first leg, black ice and snow littered today's first two stages. The majority of the leading crews opted to use full studded tyres for the first loop in the hope they would provide sufficient grip to withstand the treacherous stage conditions. However, Meeke opted to run half studs in the hope they would give him an advantage on the third stage of the day, which was largely free of ice and snow.
Hirvonen's day wasn't entirely free of incident. He picked up a front-left puncture six kilometres from the end of the day's second stage when he struck a rock lying in a snow bank. It resulted in a 40-second delay for the 29-year-old World Rally Championship regular.
"It's been another good day today," said Hirvonen. "We were testing different components on the car and in the afternoon we were able to try a bit more of a dry set-up. Although there was still a bit more black ice than I expected we've had no problems with the car. We had a puncture in the morning but it didn't cause us too many problems. It would be fantastic to win the Monte but there's still a very long way to go so I'm not even thinking about that."
Hanninen inherited second overall when Meeke crashed but felt he could have been closer on time to his countryman Hirvonen heading into Friday's final leg. He said he had driven too aggressively on the day's last stage, which caused his rear tyres to lose grip towards the end of the run.
Ogier's main cause of complaint occurred on the last test of the opening loop of three stages when he and co-driver Julien Ingrassia received a split time that was faster than they had actually recorded. Assuming they were setting a strong pace, they backed off in order to avoid making any mistakes but were ultimately too cautious than they should have been.
Friday's final leg gets underway with the 30.42-kilometre stage from Montauban sur Ouveze to Eygalayes, 120 kilometres south east of Valence. Crews then continue south to Monte Carlo for an early evening service before they tackle the final four stages at night, which include two passes over the famous Col de Turini in the mountains above Monaco. The first car is due to finish at 0105hrs on Saturday.
TOP TEN POSITIONS AFTER LEG TWO
1. Mikko Hirvonen/Jarmo Lehtinen – Ford Fiesta S2000 3h12m44.0s
2. Juho Hanninen/Mikko Markkula – Skoda Fabia S2000 +47.7s
3. Sebastien Ogier/Julien Ingrassia – Peugeot 207 S2000 +1m10.3s
4. Nicolas Vouilloz/Benjamin Veillas – Skoda Fabia S2000 +1m34.3s
5. Stephane Sarrazin/Jacques Julien Renucci – Peugeot 207 S2000 +6m06.0s
6. Franz Wittmann/Klaus Wicha – Peugeot 207 S2000 +6m53.8s
7. Guy Wilks/Phil Pugh – Skoda Fabia S2000 +7m07.3s
8. Bruno Magalhaes/Carlos Magalhaes – Peugeot 207 S2000 +7m12.8s
9. Jan Kopecky/Petr Stary – Skoda Fabia S2000 +7m24.4s
10. Toni Gardemeister/Tomi Tuominen – Abarth Grande Punto S2000 +9m13.0s