Miedecke joins Touring Car Masters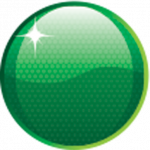 Experienced tin-top racer Andrew Miedecke will compete in the Touring Car Masters Series this year.
Miedecke will drive for Bob Middleton's Whiteline Racing team, campaigning the Camaro that Middleton drove last year.
Middleton is currently finalising the construction of a new car 1970-model Chevrolet Camaro and hopes to have it ready for Round 1 at his home event in Adelaide (SA), Clipsal 500 on March 11-14.
Miedecke is scheduled for his first test in the Camaro at Mallala Raceway (SA) on February 5 before making his Touring Car Masters debut on the Adelaide street track.
Miedecke, a former Bathurst 1000 regular, has made 15 starts in The Great Race, finishing inside the top 10 eight times, including a third place with Mark Larkham in 1997.
Miedecke has driven with Middleton's Whitline team before and says he's looking forward to the challenge of the Touring Car Masters Series.
"I raced with Bob and his team back in 2000 to 2002 in the NASCAR series and had the most enjoyable years of my racing career," he said.
"We won two championships in that time and had a lot of fun.
"I've raced against John Bowe and Jim Richards nearly all my racing life. We're good mates and I'm especially looking forward having some good battles with them again (in the Touring Car Masters).
"It's important to note that I'm under no illusions about how tough it will be. I don't expect to be on the pace straight away, but once we get through a few races, who knows. We'll certainly be giving it our best shot."