Leanne Tander gets V8 Utes invitation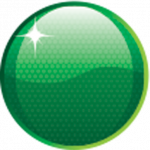 Leanne Tander will compete in V8 Ute's '10 Years of Legends' race at the Clipsal 500 this year.
Tander, the wife of leading V8 Supercar driver Garth and a driver in her own right, will saddle up alongside V8 Ute regular Craig Dontas in the special one-off event – celebrating the V8 Ute's 10 year in existence.
The '10 Years of Legends' race is a two-driver format, with each driver getting one practice, qualifying and race each, with the final race a two-driver format with mid-race driver change.
Tander has competed in just one V8 Utes race before and is looking forward to getting back in the seat.
"I raced a Ute many years ago at Bathurst when they did something similar with an invited driver," she told Speedcafe.com.au.
"It's a good class with very close racing. You see them race three and four wide, because all it takes is one little mistake by one person and there's a whole line of people waiting to get by. There's always close racing.
"I'm looking forward to getting out there and hopefully mixing up with the regulars. I'm also hoping to keep the car straight! In that class, keeping it off the walls tends to get you further up the grid."
Tander says that the class has progressed a long way in 10 years.
"You can just tell by watching it now – there's still action in the class – but it's not just a demolition derby," she said.
"A lot of them are attracting a wide variety of sponsors, which is always good for those sort support categories. A few people are even using it as a stepping-stone class. The category as a whole has really progressed in the last 10 years."
Other drivers confirmed for the celebration meeting include V8 Supercar team owner Paul Morris, Winter Olympic gold medalist Steven Bradbury, Australian stunt riding hero Robbie Maddison, James Brock, Mal Rose, Chris Smerdon plus New Zealanders Chris Pither and Matt Lockwood.