Larry Perkins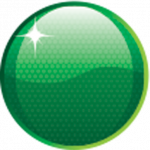 Larry Perkins might not be at the forefront of Australian motorsport anymore, but the six-time Bathurst 1000 winner continues to have his finger on the racing pulse.
'Larrikin Larry' turns 60 in March and is the furthest away from day-to-day racing now than he's ever been.
While he still owns two V8 Supercar Racing Entitlements Contracts (used to compete in the series by Kelly Racing) and maintains a 'quality control' role within the team – compared to the last 5o years – he is a well and truly in the background these days.
Perkins, the son of racer Eddie (who won the 1955 RedeX Round Australia Trial) started his race car career in Formula Ford, winning the 1971 Australian championship.
The following year, he won the Australian Formula 2 Championship before deciding that he'd like to have a crack at European racing.
He made his maiden Formula 1 start in the 1974 German Grand Prix, driving for the Dalton-Amon International squad. He failed to qualify for the race and it was his only F1 start that year.
In 1975, he won the European Formula 3 Championship before having another crack in Formula 1 the following year – and it proved to be his best year in the class. Perkins drove for Boro, scoring 13th and eighth in his first two races with the team in Spain and Belgium. He did not qualify at Monaco, and only contested two more races with the team before switching to Martini-Brabham for two races, which yielded no finishes.
In 1977, his last season in F1, he drove one race with BRM (15th) and three races with Surtees (12th and two DNQs).
Perkins came back to Australia, to drive in Formula 5000 before starting a highly-successful career in Touring Cars, which included six Bathurst 1000 wins (1982, 1983, 1984, 1993, 1995, 1997) – all in Holden Commodores.
He retired from driving in 2003, kept his race team operational full-time until 2008 and now, Perkins focuses his day-to-day efforts on his respected engineering business, plus other ongoing projects …
"(Besides Perkins Engineering) I have other business, including my aircraft data logging business (ED: Perkins Technologies), and that's got five people full-time on that. I've got plenty to do there, to worry about that," he told Speedcafe.com.au.
"I only do business flights, and we do a lot of internal Australian work on aircrafts. The good thing about the flying industry is that I can fly from Moorabbin where my base is, and land right next to the customer, because he's got an aircraft (next to an airport). We do a lot of that, and most of it is in the outback, servicing remote clients."
Perkins also keeps a 'distant eye' on the Kelly Racing Commodores.
"I own the two licenses, I sit up there with John Kelly on an 'oversee situation,' and we communicate all the time," he said.
"I suppose, my real hands-on part is that I look at quality control – from the bottom to the top. My version of commercial arrangements is old hat and not suitable anymore. That's why you have to have new vision."