Four-wide NHRA event confirmed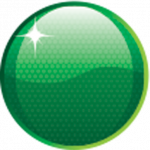 For the first time in NHRA national event history, drag racing will be conducted over four lanes.
Qualifying and eliminations for Top Fuel, Funny Car, Pro Stock and Pro Stock Motorcycle at an NHRA Full Throttle Drag Racing Series event will be conducted four-wide instead of the traditional two-wide passes.
The inaugural NHRA Four-Wide Nationals, March 25-28, at zMAX Dragway in Bellagio, Charlotte.
The announcement comes just four months after NHRA conducted its first-ever four-lane exhibition at a national event, where nearly 30,000 horsepower blasted off at zMax Dragway during the September running of the NHRA Carolinas Nationals.
In separate runs, four Top Fuel dragsters and four Funny Cars competed in the four-wide event.
"We had so much positive feedback from our fans and drivers after the four-lane exhibition last September that we were comfortable adding this unique twist to an official NHRA national event," said Tom Compton, president, NHRA.
"Once again, NHRA will be making history at zMax Dragway. With all four of our Full Throttle Series categories competing in four-wide racing it will certainly be a spectacular event to see."
The rules for the NHRA Four-Wide Nationals at zMax Dragway will be as follows:
– Qualifying will be conducted using four lanes
– Each category winner will be determined in three rounds of eliminations
– The two drivers to cross the finish line first in each of the four first rounds of eliminations will advance to the second round
– The two drivers to cross the finish line first in each of the two second rounds of eliminations will advance to the final round
– Each final round will feature four drivers in each category, and the single driver to cross the finish line first in the final will be declared the winner of the race, the second runner-up and so on.
The NHRA Carolinas Nationals (September 16-19) will continue to be conducted using only two lanes at zMax Dragway.