Fernando Alonso gets first Ferrari laps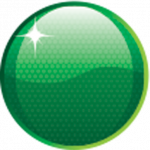 Fernando Alonso has driven a Ferrari Formula 1 car for the first time as part of a commercial shoot for new team sponsor Santander.
The promotional drive was undertaken at Paul Ricard, France, driving last year's F60.
The car featured a new livery with Spanish bank Santander, which has signed a five-year deal with Ferrari. The branding was displayed on both the front and the rear wings, as well as on the car's mirrors. The wings were painted white for the promotional exercise, but may appear different at the team's officially unveiling on January 28.
Santander has been backing Spaniard Alonso since his Renault days in 2003-05, but the company was bound to McLaren for a three year deal, even though Alonso left the team after just one season in 2007.
2010 Formula 1 World Championship calendar

1 12 – 14 Mar BAHRAIN GRAND PRIX (Bahrain)
2 26 – 28 Mar AUSTRALIAN GRAND PRIX (Albert Park)
3 02 – 04 Apr MALAYSIAN GRAND PRIX (Sepang)
4 16 – 18 Apr CHINESE GRAND PRIX (China)
5 07 – 09 May GRAN PREMIO DE ESPAN (Barcelona)
6 14 – 16 May GRAND PRIX DE MONACO (Monte Carlo)
7 28 – 30 May TURKISH GRAND PRIX (Istanbul)
8 11 – 13 Jun GRAND PRIX DU CANADA (Montreal)
9 25 – 27 Jun GRAND PRIX OF EUROPE (Valencia)
10 09 – 11 Jul BRITISH GRAND PRIX (Silverstone)
11 23 – 25 Jul GROSSER PREIS VON DEUTSCHLAND (Hockenheim)
12 30 Jul – 01 Aug ING MAGYAR NAGYDIJ (Budapest)
13 27 – 29 Aug BELGIAN GRAND PRIX (Spa-Francorchamps)
14 10 – 12 Sep GRAN PREMIO D'ITALIA (Monza)
15 24 – 26 Sep SINGAPORE GRAND PRIX (Singapore)
16 01 – 03 Oct JAPANESE GRAND PRIX (Suzuka)
17 15 – 17 Oct KOREAN GRAND PRIX (Korea)
18 29 – 31 Oct ABU DHABI GRAND PRIX (Yas Marina Circuit)
19 12 – 14 NovGRANDE PREMIO DO BRASIL (Sao Paulo)