Down to two for last V8 seat with Kellys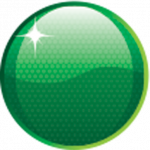 Jack Daniel's Racing team owner/driver Todd Kelly says that the fight for the last remaining seat in the V8 Supercar Championship Series – the fourth drive at Kelly Racing – is down to two candidates.
Kelly remained tight-lipped on the candidates.
"It's down to two drivers," Kelly told Speedcafe.com.au.
"We've spoken to a lot of guys. My phone has been ringing quite frequently of late!"
THE FINAL RACE OF THE 2023 REPCO SUPERCARS CHAMPIONSHIP ON ONE OF THE WORLD'S BEST STREET CIRCUITS. GO ALL IN AT THE VAILO ADELAIDE 500, CLICK HERE TO BUY TICKETS
The #7 Jack Daniel's driver says that promoting young talent is a priority – be it in 2010 or in the future.
"Both Rick and I are really keen to give kids a chance," he said.
"We'd love to run a similar program to the Young Lions, and we have been getting young guys to test days, plus signing (karting star) David Sera as a test driver. It's something that Rick and I are really keen to do.
"The problem with getting a rookie with talent but no experience is that it's almost impossible to get sponsorship to run. We'd like to eventually get a young guy to run a Fujitsu Series car for us, but that's probably not going to happen until next year."
Todd says that not having the driver locked has been a concern, although he doesn't want to rush the deal through.
"We don't want to lock in a deal that's going to cause us problems down the track. We just want to make sure that we make the right calls now so we have a good, smooth year. I want to make sure it's right," he said.
"We're getting to the stage where we need to paint cars, lock in sponsors, so I'd like to think that it can be completely wrapped up soon."