A new era in Aussie F3 regulations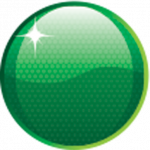 The new format is the first major change in the series race format since the series' inaugural year in 2000, bringing the championship in line with higher-level European formula.
Changes include shorter sprint races and longer feature races, a revised points system and a shoot-out style qualifying format.
Qualifying will now be held in a single session, in most cases on the Saturday morning of a race meeting. A 15 minute session will set grid positions seven and backwards, with the top six cars progressing to a top six shootout called the 'Quick Six'. 


Two sprint races will be held each weekend, approximately 15-20 minutes each, with one on Saturday afternoon and one Sunday morning. The grid for Race 1 will be based on qualifying order while Race 2 will be based on the finishing positions of the 'Saturday Sprint'. 

Championship points will be awarded to the top 10 in each race.
These two races will be followed by a Sunday afternoon Feature race, over a lap distance equal or nearest to 30 minutes. The grid for the main race will be decided on a combined point score from the two sprint races.
The points loading is increased for the feature over the sprint races, and the top three from the feature will be recognised on the podium as the event winner and top finishers for the entire round.
The new race format will increase the number of races from 16 to 24 across a season. 


The points system has also been tweaked. The Sprint races will award 12 points to the winner, 9 for second and then 8, 7, 6, 4, 3, 2, 1 for 10th place. Feature races will retain the existing point score, with 20 to the winner, 15 for second and then 12, 10, 8, 6, 4, 3, 2, 1. 


One bonus point will be awarded to pole position, and one bonus point will be awarded to the fastest lap holder in each race across the weekend. 


One further alteration is that all cars entered in the championship will be eligible for outright points, irrespective for class. This will allow for drivers producing exceptional performances in older cars – in the same way that Tom Tweedie was a regular top four threat in his F304 Dallara throughout the 2009 season – to have a chance to win the Gold Star.
Drivers nominated for the Scholarship Class will score class points, as in the past, as well as outright points.
In the coming month, Formula 3 Australia will also launch a new website to reflect the new era for the championship.
Formula 3 Australia will introduce a revamped race weekend format for the 2010 Formula 3 Australian Drivers Championship.