Kelly Racing can win title in Year 2: Rick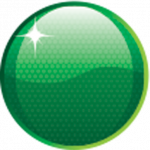 Rick Kelly is aiming for position one, and nothing less, in his 2010 V8 Supercars Championship Series campaign.
In only Kelly Racing's second year in existence, the 2006 V8 champion says that his team is capable of taking him back to the top of the field.
After unveiling the new Jack Daniel's Racing Commodore VE yesterday at the Docklands, Kelly, 27, says that championship win is his sole aim this season.
"I'm not suggesting we'll be the favourite to do it, nor are we at the stage where something like that will be easy to achieve, but that is certainly what we will be aiming for," he said.
THE FINAL RACE OF THE 2023 REPCO SUPERCARS CHAMPIONSHIP ON ONE OF THE WORLD'S BEST STREET CIRCUITS. GO ALL IN AT THE VAILO ADELAIDE 500, CLICK HERE TO BUY TICKETS
"As far as our results went at the end of last year, we finished eighth overall and not that far than fifth, so to aim for anything less than a championship is silly.
"For us, we know what it takes to win a championship. I've been in that position before. We've got an extremely confident and stable race team. I've got the same engineer and same two mechanics I had for 2009, and that's something very important to me. We know each other very well, and that's one key ingredient that it takes to win the championship."
Adding to that stability is the fact that Kelly will start the season with the car that he race last year. Rick was given the opportunity to have a brand-new chassis for the start of the year, but elected to compete in the Middle East races with his current car. Instead, his brother and team-mate Todd Kelly will start the year with a new car – designated KR001 – the first completely in-house Kelly Racing-built Commodore.
"I really wanted to stick with the same car for the first two races at least," Rick said.
"The continuity you get when you head from the end of one year into the start of the next with the same chassis, in my opinion, is extremely important.
"We're heading to a track that we've never been to before in Abu Dhabi so having a car that we know quite well is very important."
Rick is likely to get his hands on KR002 for the first Australian V8 Supercars round at the Clipsal 500 in March.
Rick also says that both him and his brother Todd will take a backseat to the day-to-day running of the team and place more emphasis on their driving.
"To move forward and back up on our aims, 100 percent of our priority is to make ourselves the best possible race drivers we can be to aim for the results to get for our team," he said.
"Last year, if we had to do something with the team, we would push back our training. This year, we're not doing that. Anything to do with our driving is our priority, and that's the ingredient to getting better result and build towards the championship.
"Todd and I still have a heavy involvement, but we've made sure that all the guys in our team have more responsibility, and that's something they're very well capable of. That lightens our workload off to do what we need to do to become the best possible drivers we can be.
"Throughout our whole career, we've had very big side projects, whether it be in Melbourne or (Kelly's home-town) Mildura. From here on, racing the cars is our focus."