President Tatnell at Avalon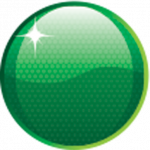 Australian Sprintcar ace Brooke Tatnell claimed his third consecutive Essendon Ford President's Cup at the Avalon Raceway in Victoria last night.
The three-time Australian Champion took the victory aboard his Toyota Genuine Parts-backed Cool Chassis ahead of rising star James McFadden and American Wayne Johnson.
With the Avalon track providing an opportunity for multi-line racing, Tatnell and McFadden ran in close proximity for the majority of the feature race.  While Tatnell's experience in negotiating lapped traffic proved superior he did acknowledge that McFadden pushed him all the way.
"It is good to be able to come to a track without the pressure of chasing points like we do in the World Series.  It allowed us to try a few things tonight and have some fun," said Tatnell.
"This track is a one that we like, it suits my driving style and we got the job done tonight by man handling the car.
"Tonight's race proved that there's nothing better than sprintcar racing,it is a spectacle compared to any form of sport.
"McFadden is the best young talent getting around and he'll be up here for a long time, he's a good hard racer and he's smart."
Johnson claimed the final spot on the podium by finishing narrowly ahead of Robbie Farr and Shane Stewart.
Last night's event kickstarted a flurry of events in 'Classic week' with the Kings Challenge to be held in Mount Gambier on Friday night, the Grand Annual Sprintcar Classic on Saturday and Sunday in Warrnambool followed by a round of the World Series Sprintcars Championship at the same venue on Tuesday.