Hirvonen leads Monte Carlo Rally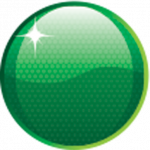 Mikko Hirvonen capped an impressive competition debut for the M-Sport Fiesta Super 2000 by leading Leg #1 of the Rally Monte Carlo, the opening round of the Intercontinental Rally Challenge (IRC).
This one-off appearance in the IRC by Hirvonen is being used both as a warm-up to the World Rally Championship opener in Sweden next month for the driver, as well as the competition debut for the Super 2000 Fiesta; which will compete on both the WRC and IRC. It will also be the base of Ford's official challenger in the 2011 WRC.
The Finn went fastest on the first stage and was never headed to hold a 41.9-second lead over reigning champion Kris Meeke (GBR).
"This rally is so much about tyres," said Hirvonen. "The car is handling well and it's great to be leading but on this rally a 40-second lead is nothing because it can all change in a minute. We've not made too many adjustments to the car, just been trying to drive safely. But of course we have to do the same now for the rest of the rally."
Peugeot 207 driver Stephane Sarrazin (FRA) was in contention before a puncture on stage four ruined his chances.
The French driver's delay promoted Meeke into second place. Having crashed out of the same event last season, the Briton adopted a cautious approach.
Last year's Monte Carlo winner Sebastien Ogier had closed to within 4.9 seconds of leader Hirvonen after two stages but his hopes of a top finish evaporated when he went off the road on the third stage. He fought back with the quickest time on the final stage of the day to complete the leg 109 seconds adrift of Hirvonen in fifth overall.
Renault Grand Prix driver Robert Kubica has retired from the event after engine dramas on the prologue in his Clio.
Of the 58 starters, 46 crews returned to the service in Valence following a tough day of competition in the French Ardeche region. Thursday's action is due to get underway with the 25.30-kilometre stage from Labatie D'Andaure to St Pierre Sur Doux.
TOP TEN POSITIONS AFTER LEG ONE
1. Mikko Hirvonen/Jarmo Lehtinen – Ford Fiesta S2000 1h34m01.8s
2 . Kris Meeke/Paul Nagle – Peugeot 207 S2000 +41.9s
3. Juho Hanninen/Mikko Markkula – Skoda Fabia S2000 +1m04.4s
4. Nicolas Vouilloz/Benjamin Veillas – Skoda Fabia S2000 +1m20.3s
5. Sebastien Ogier/Julien Ingrassia – Peugeot 207 S2000 +1m51.1s
6. Bruno Magalhaes/Carlos Magalhaes – Peugeot 207 S2000 +2m28.1s
7. Toni Gardemeister/Tomi Tuominen – Abarth Grande Punto S2000 +2m43.2s
8. Stephane Sarrazin/Jacques Julien Renucci – Peugeot 207 S2000 +3m15.8s
9. Franz Wittmann/Klaus Wicha – Peugeot 207 S2000 +3m44.1s