CAMS Rising Stars secure major sponsorship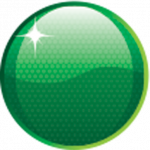 The Australian Motor Sport Foundation (AMSF) has secured Penrite Oils as the new major sponsor of the CAMS Rising Star Program.
The CAMS Rising Star team will compete in the Australian Formula Ford Championship, with the youth development squad being run for the first time by Minda Motorsport after ending its association five-year association with Borland Racing Developments.
AMSF General Manager Martin Stillman said he is delighted with the announcement.
"The AMSF is thrilled to be associated with Penrite Oils. With Penrite becoming the CAMS Rising Star major sponsor in 2010, this enables the AMSF to further develop and enhance the program," Stillman said.
"Not only is the financial backing beneficial to the AMSF, the Penrite partnership will provide budget relief to the CAMS Rising Star Drivers and also assist Minda Motorsport. I am looking forward to a long and successful partnership with Penrite".
Penrite Marketing Services Manager Samantha Dymond said she is excited to assist the progress of talented young Australian drivers.
"Penrite had no hesitation in accepting the opportunity presented to us by AMSF and Minda Motorsport. The concept of the Rising Star Program is excellent and very professionally managed," Dymond said.
"As well as giving us the opportunity to once again prove the quality of our products in competition, the concept of supporting up and coming Australian talent fits perfectly with us as an Australian family-owned business."
Driving the two Penrite CAMS Rising Star cars in the Formula Ford Championship this year will be Jack LeBrocq, 17, and Matthew Brabham, 15.
The 2010 Genuine Ford Parts Australian Formula Ford Championship kicks off at Albert Park, supporting the Australian Formula 1 Grand Prix.