Simon McNamara: Holden domination, nothing less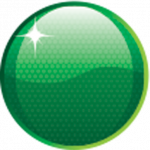 Simon McNamara is Holden Motorsport's manager, and he pulls no punches when it comes to his desire to see 'The Lion' dominate V8 Supercar racing.
At today's launch of Holden's flagship outfit – the Toll Holden Racing Team – McNamara told Speedcafe.com.au's Grant Rowley that winning is everything, and anything short of victories and podiums in every race is (almost) a failure …
QUESTION: For you, I guess one of the aims for 2010 is to ensure a Holden has the #1 on the side of the windows of the cars next year …
SIMON McNAMARA: What are you talking about? Holden's will have number one on the window this year! (Jamie Whincup's TeamVodafone Holden Commodore will carry #1 this year – even if he did earn it in a Ford!)
We'd very much like to see the #1 on one of these cars (Toll HRT) and I think they've got a very solid chance of doing that. They came very close last year, but the other guys were more consistent and a bit better over the full season.
I think everyone knows from seeing how these guys stepped up last year and took it to them (TeamVodafone) once it was announced that they were coming across to our side – which is exactly what we thought they'd do.
In terms of those two teams, plus all the other teams we've got, I think it's got a solid package.
QUESTION: The rivalry was very strong between TeamVodafone and Toll HRT last year. Do you temper that, given that they're driving the same brand of cars this year?
SMcN: We just let it go. The best thing is competition, which breeds success. Everyone's racing each other hard and not giving an inch. It's exactly what we want. I expect it's going to be exactly the same that it's been for the last couple of years.
QUESTION: In the early 2000s, there were a lot of Fords in the field, and on-track, we saw a lot of them crash into one and other. This year, there are 19 Holdens and 10 Fords out there. Statistically, it gives you a better shot at winning, but also, greater chance of your cars getting involved in incidents …
SMcN: Some blokes are going to run into blokes. That's what happens, but it usually ends up happening in the midfield, and by that stage, we'll have a few solid cars that the front of the pack.
If you have a look at the names of the drivers who'll be in Commodores this year, unfortunately for the blue fans, it looks like it's going to be a lean year. There's been a fair bit said over a couple of comments I've made, but at the end of the day, I work for a car company that wants to win car races. We're not in car races to make up numbers, we're not in car races to go there and have a cup of tea and watch cars drive around – we're in it to win.
There's also a lot of chat about government money coming in and all that rubbish. We're basically self-funding through a lot of programs we run internally, we've got a pretty solid business case, we've got good management, we've got following and support, and I think we've done a pretty good job getting the right guys to drive the right cars.
Q: Who do you think is Holden's favourite for the year? Who is going to step up and win you the title?
SMcN: I think Garth (Tander) will step up and come out all guns blazing. He'll be solid. He's got the eyes on this year. I've known him for a long time, and over the off-season, I've seen him comeback pretty fired up, and that's good sign.
Having said that, Will (Davison) has been an unbelievable asset to get hold off. He's a great driver. I know that the other two guys in Queensland in the other red and silver cars are very fired up to produce. Roland (Dane) is under the pump to produce. He feels it and knows it.
Then again, I've never seen Murph (Greg Murphy) fired up like he has been, not since he was the fastest man around Bathurst. He's very fired up, and Russell (Ingall) is jumping out of his skin.
Jason Bright is fired up about getting back into a Commodore, which suits his driving style really well. And that's only scratching the surface. Jason Richards is fired up. The Kelly's are pushing really hard. Fabian (Coulthard) has come back excited. Andrew Thompson is fired up. And you can't forget about the Garry Rogers guys. I rate Lee (Holdsworth) highly, and I honestly rate Michael Caruso as a really big star for the future. I watched him through F3, and I tried to get hold of him earlier but we had a different management at the time, we had a few dramas and he didn't get looked after. He's a star of the future. He's a great kid, very fast and gets out there and has a go.
It looks like a really solid year for us, and it's really good to see some young guys get some good cars.
There will be some biff and barge along the way, but by that stage, we'll be one-two-three anyway!
Q: You have a lot of star drivers on your list. How do you go about managing that – not so much on-track, but off the track?
SMcN: I think we've always been pretty good at that. We always try and ensure that everyone's treated the same, doesn't matter if its Will Davison, Craig Lowndes or Tony D'Alberto.
We go out riding with everybody. There's no drama with anybody, we don't prioritise anybody. From a Holden point of view, we use the HRT guys a bit more for promotion because they are the factory drivers, but on the bigger picture, everyone's on an even keel. If there are silly manoeuvres, we have a chat about it, but we haven't seen that for a while.
Q: You said before that Garth was your tip for 2010. What makes you say that? What's the difference with him this year?
SMcN: I just know the guy. I know what his mindset's like, and I know he's really enjoying the challenge of having the Vodafone guys in the same branded car – obviously it's not the same car, there are slight technical differences between the Walkinshaw and Triple Eight cars.
He's really looking forward to the challenge and he's happy with the fact that he has a co-driver that is taking it to him. The team is now taking an extra stride and pushing much harder. It's great to see that.
I know how he operates and I know his mindset. He's one of those guys that takes all that stuff and uses it as motivation and not as an excuse to fail, which some people in higher-level sports seem to do. Garth is nothing like that. I just know that he'll dig deep down and push like buggery to get there. He's on fire.
Q: Garth was the MC at the Toll HRT launch today. What did you think of his skills as an MC?
SMcN: I thought he was very good. We wanted to make a point of difference. Garth's very professional. He's good at talking to the media, he's very good at talking to the sponsors, and he's good at talking to the staff. There was never a question whether he could or couldn't do it. From a Holden point of view, he's just that sort of guy who ticks all the boxes for us.