Shepheard aims for Australian Rally title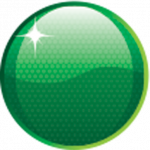 Team driver Steve Shepheard and navigator John McCarthy, driving their OZ Tec Suspension Mitsubishi Lancer Evo 10, will take in the first two rounds of the championship – something that neither of them have done in a while.
In fact, Shepheard has never raced his Lancer Evo on Tasmania's tarmac, which is the surface raced on in the first round of the title.
Shepheard and McCarthy will then head over to the Quit Forest Rally in West Australia – an event they've done before in the car.
Shepheard says that despite the logistical nightmare of being based in Queensland and traveling to Tassie and WA, the aim of the exercise is to be in contention for outright ARC honours.
"We really want to succeed in the Australian Rally Championship this year, and the only way to do that is not miss the first two events," said Shepheard.
"Many competitors miss Tasmania and Perth due to expense but I am happy to say we are all systems go.
"The Quit Forest Rally in Western Australia is the first rally that we have previously campaigned this car before, so it will be interesting to see how far we have really come in 12 months.
"For tarmac (in Tasmania), the car needs significant changes to the springs and suspension, including lowering the car, bigger wheels to accommodate the bigger brakes, and different tyres," said Shepheard.
The 2009 championship season finished on a high note for the team with a flying fourth outright on Rally SA, with development work on the car, and driver tuition from WRC ace Chris Atkinson paying dividends.
The 2010 championship kicks off in Tasmania (February 26-28), followed by Quit Forest Rally (April 16-18), Coffs Coast Rally (May 15-16), Scouts Rally SA (June 26-27), International Rally QLD- (July 31- August 1) and Rally Victoria (November 13-14).
The GSA Wholesale Suspension Rally Team is aiming high in the 2010 Australian Rally Championship – committing to the first two 'long haul' events with the hope it will put them in an outright position.