Gowans prepares to defend Aussie Car title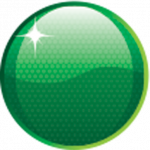 Aussie Racing Car Champion Adam Gowans is aiming at defending his title after securing continued backing from Eagle One.
Gowans, driver of a Toyota Aurion-inspired Aussie Car, wrapped up last year's title in the final round of the series at Phillip Island, and will head back to the class with the hope of giving Eagle One more success.
The Tasmanian told Speedcafe.com.au that he only has eyes for another title.
"Eagle One is pretty excited by the championship win, so they've signed on for this year," he said.
"You can't go racing without the sponsors, and the support they've committed is terrific.
"I want to defend the title. I want to get on with it and try and go back-to-back."
Gowans is a late bloomer in circuit racing. After racing karts for most of his youth against the likes of Marcos Ambrose and Owen Kelly, he didn't get into circuit racing until 2007.
Now, at 33 years old, Gowans is able to enjoy his racing, and says that the Aussie Racing Cars class provided great battles.
"The racing is intense, you get such a kick out of the racing," he said.
"You get to play on all the big circuits as well. To run at the Clipsal street track, it's a huge buzz, and to race there, you got to be racing some pretty serious categories, so it's great that Aussie Racing cars are able to do that.
"It takes a while to figure out the cars, and the further you get up the front, it gets more and more competitive. When some of the big names have a run, like Russell Ingall and those blokes, very few are able to jump in and go straight to the pointy end. It's definitely a tough class."
In the future, Gowans would like to step up the racing ranks, although the dollars need to make sense.
"Naturally, I'd like to take advantage of any opportunity, but realistically, I'd like to do the Bathurst 12 Hour. I'd love to get out there and compete in that event," he said.
"If there were opportunities beyond that, we'd have to wait and see. We'll just have to see how things pan out with sponsorship dollars, but the chance to step up to another category would be great. I don't know if I'd ever be able to afford V8 Utes or the Fujitsu Series, but I reckon they'd be a good challenge."