Doohan reveals stillborn comeback chance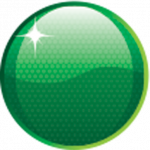 Mick Doohan has revealed he was offered the opportunity to 'do a Schumacher' and make a comeback to top-line motorcycle racing – three years after he retired for the sport in 1999.
The five-time World Motorcycle champ told the Gold Coast Bulletin today that a behind-the-scenes deal made him consider a return to riding for Honda, who he was still contracted to at the time.
The deal was set to be brokered by a major tobacco company and would have seen him racing in MotoGP in 2002 to fill one of the vacant factory rides.
Doohan said that if he returned, it would have been under similar circumstances to Michael Schumacher's anticipated comeback to Formula 1 this year.
"It (the comeback) was something that I was considering after about the same amount of time out of the seat that Michael has had (three years)," Doohan told The Bulletin's 'Murray's Corner' column.
"In the end, the seat was filled and we went forward, which was almost a bit of a relief really.
"I remember heading to the first race or test of the year and it was raining and horrible and I remember thinking how much more comfortable I was on the pit wall, than I would have been out on the bike."
Doohan has been a long-time friend of Schumacher and says that he might do it tough, although he shouldn't be ruled out.
"With this guy (Schumacher) anything is possible and you can never right him off," said Doohan.
"He has been quicker every time he has been in a car and that's with limited testing.
"Three years out of the seat won't be the deciding factor, keeping his motivation up will be the most important thing.
"I think everyone is expecting him to do it a little tough with the time he has had out of the seat and the younger guys coming through.
"If he wins a race he will look like a hero, if not, then maybe he was not going to do it any way."
Doohan competed in 117 GP starts, taking 54 wins, 98 podiums and started from pole 58 times. He won the world championship in five consecutive years from 1994 to 1998.
He endured two serious accidents during his career – the first in Holland which almost certainly cost him his first title and permanently damaged his right leg. He eventually retired from the sport after another accident in Spain in 1999.