Winterbottom re-signs for three years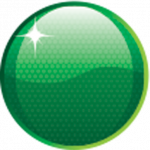 The new three-year deal will maintain the Orrcon-supported driver's unbroken association with the Ford Motor Company that began during karting, through to Formula Ford, Development Series and the main Championship Series.
"I am very pleased to confirm a further three years with FPR, which has been my racing home since 2006," Winterbottom said.
"This is a great team with enormous potential and we have unfinished Championship business to attend to in the seasons ahead. I am very proud to continue my long and successful association with Ford through this new agreement and together with all blue oval fans, we are hungrier than ever to become V8 Supercar Champions.
"I am looking forward to the next exciting chapter in my career with FPR starting in Abu Dhabi next month."
As revealed by Speedcafe.com.au, a new engineering structure, which will see renowned engineer Campbell Little oversee the progress of Winterbottom, plus the addition of a third Falcon FG for Paul Dumbrell, presents Winterbottom and the FPR team its best opportunity since joining the V8 series in 2003 of becoming Ford's benchmark team
Team principal Tim Edwards said that having Winterbottom commit to the team is a huge coup.
"We're extremely happy to have secured Mark's services for another three years," Edwards said.
"Mark has been a great asset to the team and the key to our recent success. Knowing he's committed to our chase for a championship we can now confidently employ some new strategies to achieve this."
Winterbottom, plus team-mates Steven Richards and Dumbrell, will have their first V8 Supercar outing for 2010 when FPR tests the Orrcon Steel FPR Falcon at Winton on February 8.
Ford Performance Racing has secured the services of star driver Mark Winterbottom until the end of 2013.