Former Aussie F3 champ makes good in F1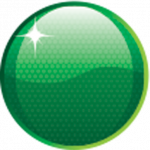 However, while Webber takes the lion's share of the Aussie limelight in the world's premier motorsport category, there are other Aussies in the field, abliet behind the scenes.
One of those Australians in James Manderson. An accomplished racer himself (he won the 2002 Australian Formula 3 Championship), the Victorian is now embarking on his third year in Formula 1 as an aerodynamicist.
After securing a degree in mechatronics (mechanical and electrical engineering) at Melbourne University, Manderson took a punt and went to work for Toyota's F1 team in 2007 where he held a job in their aerodynamics department until the company pulled out of F1 late last year.
Now, Manderson has accepted a role at Renault and will continue to work in the elite world of Formula 1 – basically, living his dream (without his race helmet, trophies or those pesky fans!).
"When I was growing up, I said I also wanted to be an engineer, a designer or a driver in Formula 1" he told Speedcafe.com.au
"I tried the driving thing, but that didn't work out so well – but I gave it a shot!
"I worked with Toyota F1 for two and a half years, but when they pulled out, I had a few offers, but I accepted a role with Renault in its aerodynamics model design department. I think the environment at Renault will be similar to that at Toyota.
"Having the driving experience gives me an understanding of what I'm doing. You find that most people in F1 have an interest or a background in racing."
Manderson says that that working in F1 means the level of commitment that he put into his own racing needs to be replicated in his 'paid job.'
"In racing, you get an appreciation of how hard you have to push to try and get a result," he said.
"If you just want to turn up everyday and work a normal job, Formula 1 isn't for you. If you want to win, you've got to work hard for the result.
"At the moment, I'm happy getting paid to do motor sport. I prefer life that way. Sure, I like racing, but you get what you can get. Racing doesn't come easy though. There's a lot of preparation, training, plus with normal work, it's difficult to even find time to do a snooker class!"
Manderson is in Australia for another week, before heading back to the UK where he'll start with Renault F1 in early February.
You would have most certainly heard of one Australian working in Formula 1. His name is Mark Webber. He's been part of the world championship since 2002 and has become part of the furniture.