V8s to use Sprints full-time twice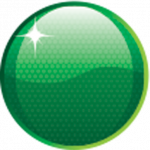 The Sprint tyre was trialed at six rounds of last year's championship where entries were only permitted one set per weekend.
At Winton (May) and Barbagallo (June) this year, the Sprint tyre is the only tyre that the V8s will be able to race on, with each team getting access to 20 Sprints, plus eight used tyres for practice.
Jim Beam Racing's James Courtney told Speedcafe.com.au that its introduction will produce better racing.
THE FINAL RACE OF THE 2023 REPCO SUPERCARS CHAMPIONSHIP ON ONE OF THE WORLD'S BEST STREET CIRCUITS. GO ALL IN AT THE VAILO ADELAIDE 500, CLICK HERE TO BUY TICKETS
"I think the racing it produced was really quite good," he said.
"I think it's a good thing, especially on the circuits where it's normally pretty hard to pass. There's just so much more extra grip available and a lot less margin for error with them. If you are pushing, or drag a brake as you try to pass someone, the tyre is a lot more forgiving and it's a lot easier to lunge people.
"The (harder) tyre that we use the majority of the time, you don't have the confidence in the car. You really need to have a good run on the guy to get past. There's a better chance of a surprise attack approach with the Sprints."
Courtney says that car set-up will become vital for Winton and Barbagallo this year.
"The tyre wears a lot harder, so you'll have to rely on the set-ups more. Every car is not going to have the same wear rate, so that will be critical," he said.
"The tyre just gives you the confidence that you can dive up the inside of the guys. It's a good thing."
Dunlop Motorsport manager Kevin Fitzsimons told Speedcafe.com.au that picking Winton and Barbagallo is a great move for the fans.
"Personally, the two tracks they've chosen are the best suited for it," he said.
"The main thing will be under brakes and cornering grip is massively better than the harder tyre, and that showed up at Winton last year where guys were able o take lots of different lines.
"Until we physically get out there on the track, we won't know if it will make the race more exciting, but on paper, yes, it will. I think it's a great move by V8s."
The Sprint tyre will also be used at three other tracks – Hidden Valley, Symmons Plains and Sandown. It was meant to be used at Queensland Raceway, although that round was cancelled recently.
The V8 Supercar Championship Series will use the Dunlop SP Sports Maxx Sprint tyre as its only available tyre for the Winton and Barbagallo Raceway rounds this year.