Steven Richards: I must qualify better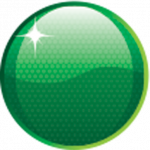 Ford Performance Racing's Steven Richards has acknowledged that qualifying is an area of his game that has to improve – and fast – if he's to contend for race wins in the 2010 V8 Supercars Championship Series.
In single-driver races last year (excluding the two-driver endurance races), the 37-year-old factory Ford driver finished with an average qualifying position of 15th – including qualifying outside the top 20 eight times.
The veteran V8 Supercar driver told Speedcafe.com.au that while there is more to his average position than meets the eye, qualifying remains his 'must improve' area for 2010.
"I do agree with it. It's absolutely the area that needs some improvement," he said.
THE FINAL RACE OF THE 2023 REPCO SUPERCARS CHAMPIONSHIP ON ONE OF THE WORLD'S BEST STREET CIRCUITS. GO ALL IN AT THE VAILO ADELAIDE 500, CLICK HERE TO BUY TICKETS
"I think there were some circumstances that wasn't apparent to everyone, and the realities of what happened in those sessions held more relevance, rather than the speed of the car.
"For sure, there's aspects where I need to improve. There's aspects where we need to manage the session better so we can optimise the car's performance, and that's something I'm going to be working really hard on. By the same token, I'm not going to be doing that at the expense of our racing performances, which has been very good.
"As every driver has at the end of the year when they look over what they can improve, that is on top of my list."
FPR team principal Tim Edwards echoed Richards' thoughts on his qualifying results, saying that fellow FPR driver Mark Winterbottom had the ability to "drive around" problems that Richards could not.
"Qualifying was his biggest issue. His race pace was good, but you're always making life hard if you're qualifying poorly," he said.
"Frosty was able to drive around the issues that we had, while Richo struggled a bit more.
"We've got to try and tune the car to make it easy for him to get a good time on green tyres. There are things we can do with the set-up of the car.
"He still feels he can find it in himself to qualify better. It's one of those things, when you're having a bad run at qualifying, it's on your mind. There's no way around that. It does make an impact, and he's got to work on that a bit, but it's a combination of both of us finding the right solution."
Richards will be engineered this year by Dan Kroen. It will be the second-straight year the pair will be together, and Richards says that the injection of Campbell Little as FPR's technical director (and Winterbottom's race engineer) will help the team like never before.
"We had a great last test at Winton after Homebush and it was probably one of the better tests we've had in the last two years," he said.
"That will bear some fruit virtually straight away and we've got a lot to look forward to at FPR in terms of our new engineering structure, with Campbell taking control.
"Having Dan with me is great moving forward too. It's good to have the continuity. I know Dan is looking forward to sitting next to Campbell during the races and learning all he can from him."