Slade's race number a tribute to owner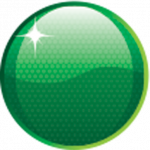 Tim Slade will compete with the number 47 on the window of his Stone Brothers Racing-prepared Ford Falcon FG in this year's V8 Supercar Championship Series.
The 24-year-old selected the #47 as a tribute to the owner of the Racing Entitlements Contract James Rosenberg – as Rosenberg was born in 1947.
Rosenberg purchased the REC at the end of last year and has linked with SBR to run a third car. Slade will compete in the Falcon FG that Jason Bright raced last year, with former team owner Paul Cruickshank acting as the entry's commercial manager.
Slade told Speedcafe.com.au that there was a bit of debate about what number he used, but eventually, he came up with a solution.
THE FINAL RACE OF THE 2023 REPCO SUPERCARS CHAMPIONSHIP ON ONE OF THE WORLD'S BEST STREET CIRCUITS. GO ALL IN AT THE VAILO ADELAIDE 500, CLICK HERE TO BUY TICKETS
"To start with, I asked James if he was interested in going racing in one of the old numbers he raced with," Slade explains.
"He used to run number four, which SBR already have, so obviously we couldn't get that.
"I thought then, it would be good to get #23, which is the number that I ran in the Fujitsu Series (in 2008), and there was a bit of history with myself and James that year because he had a bit to do with me then.
"I then spoke to the Dude (Paul Morris) about the #67, which I ran last year. He said that #67 was going to stay in his team if he runs in the Fujitsu Series.
"Then Paul said that #67 and #39 are the birth years of him and TM (Terry Morris).
"That gave me the idea to find out what year James was born. I thought he'd really appreciate it.
"Greg Murphy Racing has had #47 for a few years, so I rang Dean Lillie and it was no stress. He was kind enough to let me get hold of it, so it's thanks to them.
"It was a surprise to James. When James was filling out some of the REC papers, he was asking "What number are we going to run?" I told him then it was a surprise – I've done some secret investigations. He liked it."
While the number #47 is significant for Rosenberg, the number also holds significance for the Kiwi Stone Brothers – Ross and Jim. The #47 was used by Bruce McLaren, one of the most famous Kiwi race drivers of all time. Also, former SBR V8 champion Marcos Ambrose uses #47 in the NASCAR Sprint Cup.
"Yeah, maybe this means Ambrose will come out for the enduros!" he joked.
"I think it should be good. It makes it more personal. A lot of people have been asking about the numbers, so it's good to get it finalised."
The team will announce its sponsorship plans in the near future.
Before the first test at Queensland Raceway on February 9, Slade will head off to Adelaide later this week to compete in a 160km stage of the Tour Down Under cycling event.