New Honda Civic arrives for Evans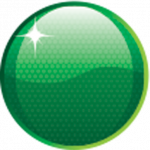 The car has touched down in Melbourne once cleared, should be testing in February ahead of the opening round of the ARC in Tasmania's tarmac round on February 26-28.
Evans, who finished fourth in last year's ARC driving a Subaru, has secured factory support for the season and is looking forward to his new ride.
"The car is in customs and we are waiting to pick it up," Evans said.
"We hope to get the car and conduct testing in early February."
The Honda Civic Type R made its Australian rally debut at the Coffs Coast Rally in 2008. British champion Guy Wilks drove (and rolled) the car, but proved to be extremely competitive over the weekend.
It was Honda's first attempt at a major rally in Australia since the Southern Cross Rally in the late 70s.
Eli Evans' new Honda Civic Type R has arrived in Australia, ready for him to use in this year's Australian Rally Championship.