Mrs Tander secures Bathurst 12 Hour ride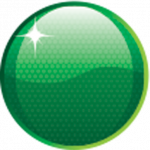 Tander, who competed in the Sandown and Bathurst V8 Supercar endurance races with Wilson Security Racing, will partner team principal Terry Conroy and Gerry Burgess a Honda Integra.
At last year's Bathurst 12 Hour, Tander and co-drivers Lee Burgess and Conroy missed out on class victory by just six seconds, finishing second to the sister Conroy Motorsport Integra driven by Peter Conroy, Richard Gartner and Carl Schembri.
Tander hopes this year that they can again be contenders for class honours.
"It's great to be heading back to Bathurst for another shot at the 12 Hour with Hankook and Conroy Motorsport," Tander said.
"We claimed pole position in our class last year, so the goal we have is to repeat the effort and then go one better in the race, which will be no easy task at a track as demanding as Mount Panorama."
Hankook Competition Australia (HCA) is also supporting the Mitsubishi Lancer EVO X of sister team Peter Conroy Motorsport that will battle for outright honours.
All three HCA-backed cars will run Hankook's Ventus track day tyre – a road legal R-spec tyre.
The Armor All Bathurst 12 Hour is scheduled for February 12-14 February at the world famous Mount Panorama circuit.
Leanne Tander will team up with Conroy Motorsport one in its two Hankook Competition Australia-backed Honda Integras at the Armor All Bathurst 12 Hour next month.