Kevin Swindell wins the 2010 Chili Bowl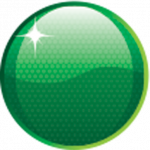 Young gun Kevin Swindell captured the biggest win of his flourishing career over the weekend when he took out the Lucas Oil Chili Bowl Nationals in Tulsa, Okalahoma.
In an event that once again attracted many of the top line drivers from a variety of motorsport disciplines, the 20 year-old became the youngest winner in history when he took the chequered flag ahead of Cole Whitt.
Kevin's famous father, Sammy, a five-time winner of the famous Midget event, used a champions provisional to start the main event from 25th before slicing his way to third place.
After pole starter Darren Hagen and Cory Kruseman both enjoyed stints at the front of the field during the early running as Swindell dropped to as low as sixth place. By lap 20 Kevin Swindell was starting to show his card and took command just after to the midway point of the 50-lap event.
The younger of the Swindell's then survived a late caution in the hotly-contested affair that gave both Whitt and a rallying Sammy Swindell one last opportunity at the victory, however, there was no denying the rising star of this victory.
"I lost my brakes on Lap 10 and I didn't think I had the car to win with 15 laps to go but I was committed to stay on top and it worked out," said Swindell.
"The cushion was pretty tricky and I was just trying to be as consistent as possible and not make a mistake and throw it away."
Throughout the race Swindell was keeping an eye on his father's progress through the field, who despite having to go to the rear on two occasions after being involved in tangles was still in contention over the closing stages.
"With ten to go I saw he (Sammy) was sixth, and then on the green-white-checkered I could just tell by the crowd that he was coming," said Swindell.
Crashed out of an automatic starting spot in Wednesday night's premilinaries, Sammy Swindell was added to the 25-car field on a provisional as a former winner. Many of the soldout crowd of 13,000 booed the World of Outlaws star as he was introduced but they were standing and cheering his charge at the end of 50 laps.
"I never get too excited about finishing third in any race but this was kinda different and real special since Kevin won it," said Swindell.
"It didn't start out real good and I never really got to run where I wanted until the end. But this was Kevin's night and his biggest win yet. I think he's now the youngest guy to win a WoO race and this place."
Midget legend Jerry Coons Jr finished fourth ahead of Chris Windom with NASCAR star Kasey Kahne finishing in 18th spot after transferring through the B-Main.
New Zealand car owner Simon Longdill matched Kasey Kahne Racing, Keith Kunz Motorsports, Swindell Motorsports and Corey Tucker Racing/BCI by placing two entries in the championship finale with Michael Pickens finishing eleventh and 20th-runner Brad Mosen the event's top finishing Chili Bowl rookie contender.
2010 CHILI BOWL – A-Main
1. #39 Kevin Swindell, Germantown, TN;
2. #71 Cole Whitt, Alpine, CA;
3. #1 Sammy Swindell, Germantown, TN;
4. #5 Jerry Coons Jr., Tucson, AZ;
5. #17 Chris Windom, Canton, IL;
6. #1ST Shane Cottle, Kokomo, IN;
7. #51 Mike Hess, Springfield, IL;
8. #21K Cory Kruseman, Ventura, CA;
9. #49 Brad Sweet, Grass Valley, CA;
10. #39I Kyle Larson, Elk Grove, CA;
11. #88NZ Michael Pickens, Auckland, NZ;
12. #17B Brad Kuhn, Avon, IN;
13. #75B Brent Beauchamp, Fairland, IN;
14. #1T Tony Roney, Herculaneum, MO;
15. #401 Daniel Adler, East Carondolet, IL;
16. #3 Darren Hagen, Riverside, CA;
17. #4 Bobby East, Brownsburg, IN;
18. #91X Kasey Kahne, Enumclaw, WA;
19. #05 Brad Loyet, Sunset Hills, MO;
20. 19NZ Brad Mosen, Auckland, NZ;
21. #2T Thomas Meseraull, San Jose, CA;
22. #39C Shane Golobic, Fremont, CA;
23. #5D Zach Daum, Pocahontas, IL;
24. #13 Danny Stratton, Indianapolis, IN;
25. #30 Chad Boat, Phoenix, AZ
CHILI BOWL CHAMPIONS
2010 – Kevin Swindell
2009 – Sammy Swindell
2008 – Damion Gardner
2007 – Tony Stewart
2006 – Tim McCreadie
2005 – Tracy Hines
2004 – Cory Kruseman
2003 – Dan Boorse
2002 – Tony Stewart
2001 – Jay Drake
2000 – Cory Kruseman
1999 – Dan Boorse
1998 – Sammy Swindell
1997 – Billy Boat
1996 – Sammy Swindell
1995 – Donnie Beechler
1994 – Andy Hillenburg
1993 – Dave Blaney
1992 – Sammy Swindell
1991 – Lealand McSpadden
1990 – Jon Heydenreich
1989 – Sammy Swindell
1988 – Scott Hatton
1987 – Rich Vogler