Ingall, McConville and Pretty for Sportwagon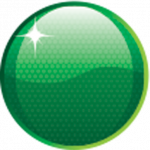 The factory-supported Sportwagon entry boasts one of the most experienced driver combinations ever to contest the fourth edition of the reborn race, with over 50 Bathurst starts to their names (including 100km, 12 Hour and 24 Hour races).
It will be the Sportwagon's second attempt at the 'once around the clock' race after it crashed out just 30 laps into last year.
The car, prepared by respected engineer Mike Henry, has conducted two private tests at Winton since last year's race, and team regular Pretty says that the Sportwagon is better prepared for this year's tilt at the 12 Hour.
"We are better prepared. Last year, we had a clutch issue, and because there was no lead up time, but this year, there's been more pre-race stuff done to it, and the decision was made early to race it," he said.
"Now, we've carried out a couple of test days to try and find and iron out some o the little issues we've had."
Pretty says that a top 10 result is the aim for the team.
"Outright top 10, there's no reason why we can't," he said.
"It's always going to be an extremely massive battle to try and get anywhere near those Lancers and those other guys because they're so light and so fast. Our biggest issue is that we're carrying three or four extra guys in the back of the wagon weight-wise in comparison to the Lancers!
"Therefore, tyres are our biggest issue. It will be hard on tyres. It will be fast in a straightline, but trying to keep tyres on it over the top is the big issue, because of the weight."
In terms of drivers, Pretty says that he'll has the experience riding with him to give them the best possible shot at a decent result.
"The three of us have done a lot of combined miles around Bathurst," he said.
"It's probably close to 50 different Bathurst races in combined total, so we've all got a lot of experience around there. It's an enjoyable event. It's a production car. You don't have the pressures as apposed to the 100km race, so we just go there and have a bit of fun.
"With three level-headed guys, there's no reason why we can't aim for a top 10 outright."
The Armor All Bathurst 12 Hour will run on February 12-14.
Russell Ingall, Cameron McConville and Nathan Pretty will team up in the Holden Sportwagon at next month's Armor All Bathurst 12 Hour at Mount Panorama.