Sainz wins the Dakar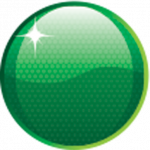 Two-time World Rally Champion (1990 and '92), Spanish driver Carlos Sainz (Volkswagen), has won the world's toughest motor sport event, the Dakar Rally, on his fourth attempt.
In what was the closest ever finish in the 32 year history of the event Sainz was just two minutes and 12 seconds ahead of VW teammate Nasser Al-Attiyah (Qatar) at the end of the event, with Mark Miller (USA) giving Volkswagen a clean sweep of the podium. That was all after 14 timed stages covering 4910 competitive kilometres in an event that totalled 14 days of competition with a total distance covered by the crews of just over 9000 kilometres!
Sainz who led the event since the fifth stage was in front by as much as 10 minutes before a great fight with Al-Attiyah over the final days. Today the Qatari driver won the stage by 36 seconds, but it was the Spaniard who took the overall victory and underlined his reputation as one of the greatest rally drivers in history.
"A very, very important day for me. I won in Europe, in Spain and today in the Dakar," said Sainz. "I would first like to thank my co-pilot Lucas Cruz for his wonderful work and the team as well as all of those who trusted me for so long. There was no problem at all with the car. There is not a single bump on its body. We drove very fast, but we were clever too. It was a tough and daily fight against my teammate. We had to master everything and control our emotions. But it has been like this for a week!"
In the bikes Frenchman Cyril Despres (KTM) may have only won two stages this year but he took victory by an impressive margin of just under 63 minutes ahead of Norwegian rider Pal Anders Ullevalseter (KTM), with Chilean rider Francisco "Chaleco" Lopez Contardo (Aprilia) in third. The Andorran-based rider has now won the event three times (2005 and '07) and KTM nine wins to equal Japanese rival Yamaha.
Australia had two riders finish the 2010 Dakar with Rob Pollard (KTM) completing the event 38th overall, while fellow Aussie Christophe Barriere Varju (KTM) was 56th outright; this from the 161 who had started the rally.
In the trucks Russia's Vladimir Chagin (Kamaz) took the overall victory 73 minutes ahead of his teammate and countryman Firdaus Kabirov (Kamaz) and a massive 10 hours and 43 minutes in front of Dutchman Marcel Van Vliet (Ginaf). The "Tsar" has now won the event sixth times (2000, '02, '03, '04 and '06) and equals Czech driver Karel Loprais. Chagin won nine stages this year giving him the overall record of 56; one more than French rider/driver Stephane Peterhansel. His nine stage wins also set a new truck record on an individual Dakar event. Finally this was the ninth overall victory for Kamaz which also won all the stages on this year's event.
Car 14th Stage results:
1. Al-Attiyah (QAT) Volkswagen 1:19:42
2. Sainz (ESP) Volkswagen +0:00:36 
3. Chicherit (FRA) BMW +0:00:43 
4. Peterhansel (FRA) BMW +0:01:08 
5. Miller (USA) Volkswagen +0:01:39 
6. De Villiers (ZAF) Volkswagen +0:01:41 
7. Gordon (USA) Hummer +0:01:58 
8. Terranova (ARG) Mitsubishi +0:02:28 
9. Baldwin (USA) Hummer +0:03:15 
10. Misslin (FRA) Mitsubishi +0:04:20 
Car Overall standings after Stage 14:
1. Sainz 47:10:00
2. Al-Attiyah +0:02:12 
3. Miller +0:32:51 
4. Peterhansel +2:17:21 
5. Chicherit +4:02:49 
6. Sousa +4:31:45 
7. De Villiers +5:10:19 
8. Gordon +6:02:24 
9. Terranova +6:04:47 
10. Spinelli +6:13:41 
Bike 14th Stage results:
1. Faria (PRT) KTM 1:26:48
2. Ullevalseter (NOR) KTM +0:03:45 
3. Rodrigues (PRT) Yamaha +0:03:57 
4. Duclos (FRA) KTM +0:04:34 
5. Fretigne (FRA) Yamaha +0:04:55 
6. Despres (FRA) KTM +0:05:05 
7. Pain (FRA) Yamaha +0:05:22 
8. Coma (ESP) KTM +0:05:26 
9. Knuiman (NLD) KTM +0:06:10 
10. Lopez Contardo (CHL) Aprilia +0:06:19 
________________________________
34. Pollard (AUS) KTM +0:19:10 
58. Barriere Varju (AUS) KTM +0:30:48 
Bike Overall standings after Stage 14:
1. Despres 51:10:37 
2. Ullevalseter +1:02:52 
3. Lopez Contardo +1:09:48 
4. Rodrigues +1:19:33 
5. Fretigne +1:55:56 
6. Duclos +1:58:35 
7. Street +2:49:43
8. Przygonski +3:15:59 
9. Pain +3:28:20 
10. Pedrero Garcia +3:33:48
________________________________
38. Pollard +15:24:49
56. Barriere Varju +23:41:13 
Truck 14th Stage results:
1. Mardeev (RUS) Kamaz 1:41:36
2. Van Ginkel (NLD) Ginaf +0:02:04 
3. Macik (CZE) Liaz +0:02:20 
4. Chagin (RUS) Kamaz +0:02:42 
5. Kabirov (RUS) Kamaz +0:03:57 
Truck Overall standings after Stage 14:
1. Chagin 55:04:47
2. Kabirov +1:13:08 
3. Van Vliet +10:43:20 
4. Macik +12:21:21 
5. Mardeev +14:59:29