Perfect weekend for Farr at Parramatta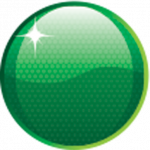 East Coast Pipelines Racing's Robbie Farr has continued is return to form with a perfect weekend during round 11 of the Performance Wholesale World Series Sprintcar Championship this weekend.
Farr's victory in last night's A-Main event at Tyrepower Parramatta City Raceway was his second in a row in the series and his sixth of the 2009/10 season at the Sydney venue.
After starting from pole position for the 30-lap feature Farr slotted into second place aboard the Orrcon-Steel backed entry behind American Jason Sides.
When Sides missed his marks exiting turn two on lap three Farr pounced to take over the race lead.
From that point he was never challenged and drove away with the victory, just like he did during the preliminary night's action on Friday.
"We've got that warm fuzzy winning feeling back again – it's great," said Farr.
"It doesn't get much better than clean sheeting the weekend with setting quicktime, winning the prelim A-Main and then the main event.
"One of the most pleasing things over the weekend is the fact that the track surface was completely different on both nights and we won on both of them. It was just one of those weekends where everything was perfect and the results came our way, they say wins breed wins – hopefully this trend continues.
"In last night's main Sides was working the middle and I was on the top, it took a couple of laps to find where my car was working best and once I got into my rhythm it all fell into place."
Sides drove a strong race to hold on to the runner-up spot ahead of Ian Madsen.
American Jason Johnson charged from eighth to finish fourth from Cameron Gessner, Max Dumesny, Jeremy Cross, Mitchell Dumesny who fell to eighth, points leader Brooke Tatnell and Kerry Madsen who rounded out the top ten.
PERFORMANCE WHOLESALE WORLD SERIES SPRINTCARS
Round 11 of 14
1. Robbie Farr
2. Jason Sides
3. Ian Madsen
4. Jason Johnson
5. Cameron Gessner
6. Max Dumesny
7. Jeremy Cross
8. Mitchell Dumesny
9. Brooke Tatnell
11. Tim Shaffer
12. Kelly Linigen
13. Ryan Farrell
14. Glen Saville
15. Garry Brazier
16. Roddy Bell-Bowen
17. Adrian Maher
18. Marty Perovich
Top Ten Championship Points
After round 11 of 14
1. Brooke Tatnell 1680
2. Robbie Farr 1648
3. Max Dumesny 1638
4. Ryan Farrell 1564
5. Jason Johnson 1500
6. Cameron Gessner 1488
7. James McFadden 1461
8. David Murcott 1440
9. Bryan Mann 1428
10. Andrew Scheuerle 1426