Aussies dominate USA v AUS Nitro Challenge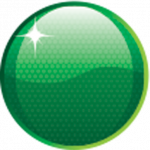 Australian Damien Harris has ensured a Down Under domination of the USA vs AUS Nitro Funny Car Challenge at Willowbank Raceway Saturday night, smashing the national speed record on his way to winning two from two.
Harris set the new speed mark with a 320.66mph (approx 513kmh) pass at 4.868s (narrowly missing the ET record of 4.863s of American Gary Densham) while at the same time participating in the new quickest side-by-side Nitro Funny Car pass for the country alongside Queenslander Ricky Steffens, who ran a PB 5.164s pass.
While Wyatt looked set to make a go of it in the final run after earlier struggling in the unfamiliar location, broken supercharger studs saw him shut off early and settle for a five second pass, while Harris went on to claim a clean sweep of the two-round series for the Aussies after winning round one back on January 2.
"The speed record hasn't really sunk in as yet to be honest," said Harris.
"It is a great result though for me, Paul (Schackleton, car owner) and Tim Adams (tuner) and it makes all the work that the team do worthwhile.
"They are the guys here with the sweat dripping off them getting this work done and getting us on track and it just makes it that bit more enjoyable for them to run results like this, and helps us all keep going.
"To 'wax' Wyatt as one of his team said is just great, I would have liked to have had Jack in the final and blown his doors off but to claim back-to-back wins is just a great achievement for the team, and we hope to come back in 2011 and defend it."
While Harris was elated with the result, Wyatt was clearly disappointed to not put on bigger show for the Aussie fans he rates so highly.
"That last run was feeling really great, we were finally feeling good and I thought it was going to be a great run but then the supercharger studs broke, we just couldn't get a break," said a disappointed Wyatt.
"Harris was just phenomenal – what an amazing, flying run – all of the Aussies have been fantastic and I am just sorry that we weren't able to put on a better show for the fans and give the Aussies a better race, but hopefully we can come back and get a rematch.
"To come down here and race was something I have wanted to do all my life and to fulfil a dream has just been great, and very overwhelming, probably more overwhelming than I expected…but its been great, a real once in a life time opportunity and I loved it."
For full details on the event visit www.willowbankraceway.com.au. Next up for the track is the Australian Top Fuel Championships, April 17 and 18.