VW fight in the Desert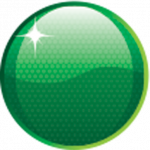 The Dakar Rally will go down to the final 206 competitive kilometres back into Buenos Aeries tomorrow after a serious dog fight between VW teammates Carlos Sainz and Nasser Al-Attiyah today.
The Spaniard will take a slender two minutes and 48 second lead into the final competitive section after a day that included a collision with the Qatari driver in the middle of the 368 kilometre stage from San Rafael to Santa Rosa in Argentina.
"Logically Nasser was behind," said Sainz. "I was passing bikes and so was he… we were in the dust. At one point, he passed me and hit me and then – when he was in front of me – he started zigzagging! This is not fair play at all! If I had seen him in my rear-view mirror and if I had started doing the same, he would not have passed me. Two days ago, I stayed in the dust for 120 kilometres! What is absolutely not normal is that a teammate would hit you. No, I don't think I have won the Dakar quite yet."
Al-Attiyah had a different view of the incident.
"Sainz didn't let me pass," said Al-Attiyah. "I finally managed to pass him in the last straight stretch. But it's OK. It doesn't matter! It was a very, very fast stage, not technical but I'm pretty happy. We did a good job. The section in the dunes was too short. I will do my best but it might not be enough. If it works… so much the better."
French driver Stephane Peterhansel (BMW) won his third stage in this year's Dakar and 55th of his career. Al-Attiyah was second with Frenchman Guerlain Chicherit (BMW) in third.
In the bikes Pal Anders Ullevalseter (KTM) finally won his first stage of a Dakar Rally after eight attempts. The Norwegian finished 43 seconds ahead of overall leader Frenchman Cyril Despres (KTM), with Spanish rider Marc Coma (KTM) in third. Despres is now riding towards a well-deserved victory, with 64 minutes on Ullevalseter who moved ahead of Chile's Francisco Lopez Contardo (Aprilia).
Australia's Rob Pollard (KTM) completed the stage in 28th position and is 38th overall, while fellow Aussie Christophe Barriere Varju (KTM) was 57th on the stage and is 56th outright.
In the trucks two-time winner Russian driver Firdaus Kabirov (Kamaz) took his fourth stage victory of this year's event and 33rd for his career. He beat teammate and countryman Vladimir Chagin (Kamaz) with Czech driver Martin Macik (Liaz) in third. Nothing to worry about for Chagin in the general standings as the "Tsar" is leisurely heading towards a sixth Dakar victory with a 71 minute lead over his wingman Kabirov and an incredible 10 hours over Dutchman Marcel Van Vliet (Ginaf).
Tomorrow's final stage will mark the end of 4910 competitive kilometres in an event that has totalled fourteen days of competition with a total distance covered by the crews of just over 9000 kilometres!
Car 12th Stage results:
1. Peterhansel (FRA) BMW 2:58:25
2. Al-Attiyah (QAT) Volkswagen +0:01:21 
3. Chicherit (FRA) BMW +0:03:45 
4. Sainz (ESP) Volkswagen +0:03:53 
5. Miller (USA) Volkswagen +0:07:29 
6. De Villiers (ZAF) Volkswagen +0:08:13 
7. Terranova (ARG) Mitsubishi +0:11:16 
8. Gordon (USA) Hummer +0:12:21 
9. Baldwin (USA) Hummer +0:13:37 
10. Sousa (PRT) Mitsubishi +0:17:00 
Car Overall standings after Stage 12:
1. Sainz 45:49:42
2. Al-Attiyah +0:02:48 
3. Miller +0:31:48 
4. Peterhansel +2:16:49 
5. Chicherit +4:02:42 
6. Sousa +4:26:32 
7. De Villiers +5:09:14 
8. Gordon +6:01:02 
9. Terranova +6:02:55 
10. Spinelli +6:09:09 
Bike 12th Stage results:
1. Ullevalseter (NOR) KTM 3:27:05
2. Despres (FRA) KTM +0:00:43 
3. Coma (ESP) KTM +0:02:46 
4. Lopez Contardo (CHL) Aprilia +0:05:35 
5. Duclos (FRA) KTM +0:06:24 
6. Rodrigues (PRT) Yamaha +0:08:08 
7. Przygonski (POL) KTM +0:08:09 
8. Street (USA) KTM +0:11:33
9. Pain (FRA) Yamaha +0:15:56 
10. Faria (PRT) KTM +0:16:06 
______________________________________
28. Pollard (AUS) KTM +0:47:02
57. Barriere Varju (AUS) KTM +1:39:15 
Bike Overall standings after Stage 12:
1. Despres 49:38:44 
2. Ullevalseter +1:04:12 
3. Lopez Contardo +1:08:34 
4. Rodrigues +1:20:41 
5. Fretigne +1:56:06 
6. Duclos +1:59:06 
7. Street +2:48:13
8. Przygonski +3:13:37 
9. Pain +3:28:03 
10. Pedrero Garcia +3:30:57
______________________________________
38. Pollard +15:10:44
56. Barriere Varju +23:15:30 
Truck 12th Stage results:
1. Kabirov (RUS) Kamaz 3:38:47
2. Chagin (RUS) Kamaz +0:01:50 
3. Mardeev (RUS) Kamaz +0:18:18 
4. Macik (CZE) Liaz +0:23:06 
5. Van Vliet (NLD) Ginaf +0:23:09 
Truck Overall standings after Stage 12:
1. Chagin 53:20:29
2. Kabirov +1:11:53 
3. Van Vliet +10:37:19 
4. Macik +12:21:43 
5. Mardeev +15:02:11