Ambrose to run Kroger backing at Daytona 500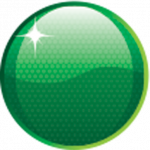 JTG Daugherty Racing has announced that The Kroger Company will sponsor Marcos Ambrose's #47 entry in next month's Daytona 500.
The first race of the 2010 NASCAR Sprint Cup Series will be held on February 14, which also happens to be Valentine's Day, so Ambrose's car will run in a one-off roses livery.
Kroger is the United States' largest traditional grocery retailer and world's largest florist.
To recognise the traditional day of love, Kroger is running a special floral paint scheme of red roses on Ambrose's NASCAR Sprint Cup Series entry as a reminder that they offer floral arrangements and gifts for every occasion.
"Kroger and our family of stores are excited to bring the Daytona 500 closer to our customers and race fans this year," said Don Becker, Executive Vice President of Kroger.
"Sponsoring Marcos in the race on Valentine's Day is particularly thrilling since Kroger sells more roses that day than any other florist in the world."
Kroger delivers flowers internationally, with Ambrose admitting that he will be sending a special surprise to his three special ladies back home in Australia, wife Sonja and daughters Tabitha and Adelaide, who will watch Daytona from their Australian home in Launceston, Tasmania before returning to the US soonafter.
"I love the fact that Kroger can deliver flowers around the world because Sonja and the girls won't be with me in Daytona on Valentine's Day and sending flowers is a great way for me to let them know I'm thinking about them and missing them terribly," said Ambrose, who made history last season for being the first Australian to compete in the Daytona 500.
"While I was shopping for flowers recently online at www.kroger.com I noticed not only do they deliver flowers to Australia, but they sometimes use Kangaroo Paw."
"We've really been fortunate this season to sign and retain some wonderful sponsors like Kingsford Charcoal, Clorox, Little Debbie, Kimberly Clark, Kroger and the list goes on," said Ambrose.
"We're glad to have Kroger behind us and we're working hard at JTG Daugherty Racing to put them in victory lane along with all of our partners. We were on the edge of doing that a couple times last year in our first full season of operation on that level. I'm really looking forward to growing our relationship with Kroger and having them on board with us at Daytona."