Schumacher: Four tenths off lap record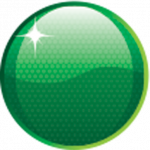 Michael Schumcher has made a successful return to cockpit, completing his three-day GP2 Series test with a flurry of fast laps.
The seven-time German world champ came within four tenths of the Jerez track record, setting a time of 1m24.621s, four tenths slower than the record set by Kamui Kobayashi at the Spanish track in 2008.
Schumacher's test was designed to give the returning F1 driver a chance get miles in a similar car to what he'll drive at Mercedes Grand Prix, plus helping the GP2 Series organisers to develop the rules for the 2011-spec car.
The test was hampered over the three days by rain, but the best part of the final day was clear, and Schumacher was able to go fast.
He covered a total of 1151kms over the three days.
"I could really drive a lot on this last day of testing and it worked out perfectly," Schumacher said.
"I am very happy with the way testing went here. We worked well, times and consistency were well, we could do everything we had scheduled to do. I feel fit, I felt comfortable immediately back in the car – hey, let's go for it!"
GP2 Series organiser Bruno Michel said that Schumacher's assistance will provide his category with a better car.
"This has been a fantastic opportunity for the GP2 Series and everyone involved in the competition," he said.
"Michael Schumacher's analysis and feedback was fantastic and the GP2 technical staff who has been working with him this week is positive that what has been learned from this development test will provide us with an even better car in 2011.
"We are very happy that Michael chose our car to get his sensations back at the wheel of a high performance machine and that he stated that it was the closest thing to a current Formula 1 car. He made a few comments comparing the GP2 and the F1 cars notably regarding their handling.
"We would like to wish Michael all the best for his return to Formula 1."