Sainz edges towards Dakar win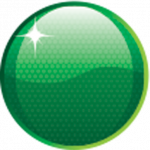 Spaniard Carlos Sainz (Volkswagen) is getting closer to winning his first Dakar Rally after taking the 476 kilometre 12th stage from San Juan to San Rafael in Argentina.
Rival and VW teammate Nasser Al-Attiyah (Qatar) was less than a minute slower to maintain second place ahead of another Race Touareg of Mark Miller (USA).
Al-Attiyah had carved into Sainz's lead yesterday after the two-time World Rally Champion was slowed with punctures.
Today was also an important psychological moment for Sainz who crashed out of the event on the same stage last year while holding a 30-minute lead!
Al-Attiyah closed in through the final sections of the stage, the last six kilometres of which had to be run in neutralised condition due to the huge volume of spectators at the finish, and was eventually only 52 seconds slower. The gap is now five minutes and 20 seconds.
"It was a bit quick, not dangerous but tricky," said Sainz. "I didn't have any problems. Everything's fine".
In the bikes the day started with a change to some of the times from yesterday after Argentinean police had stopped some riders on the stage! No such issues today with Chilean Francisco Lopez Contardo (Aprilia) beating Frenchman David Fretigne (Yamaha) by 40 seconds and Norwegian Pal Anders Ullevalseter (KTM) by 73 seconds. As a result the Chilean is now second overall ahead of Ullevalseter. No change up front for Frenchman Cyril Despres (KTM) who cruised to eighth place on today's stage and an overall lead in excess of 73 minutes.
Australia's representation in the bikes is now down to only Rob Pollard (KTM) who finished the stage in 34th and moved four places to be 37th. Christophe Barriere Varju (KTM) failed to complete the stage; he had started the day in 57th.
In the trucks five-time winner Russian Vladimir Chagin (Kamaz) grabbed his ninth stage victory and the 56th of his career (all-time record). The "Tsar" beat his countryman and team-mate Firdaus Kabirov (Kamaz) by 80 seconds. As a result Chagin has an overall lead of 73 minutes on his faithful lieutenant Kabirov.
Tomorrow is the penultimate stage in the 2010 Dakar with a 358 kilometre stage from San Rafael to Santa Rosa in Argentina.
Car 12th Stage results:
1. Sainz (ESP) Volkswagen 3:30:29
2. Al-Attiyah (QAT) Volkswagen +0:00:52
3. Miller (USA) Volkswagen +0:04:22
4. Peterhansel (FRA) BMW +0:10:49
5. Gordon (USA) Hummer +0:10:56
6. Misslin (FRA) Mitsubishi +0:17:58
7. Sousa (PRT) Mitsubishi +0:19:13
8. Terranova (ARG) Mitsubishi +0:21:50
9. De Villiers (ZAF) Volkswagen +0:25:21
10. Spinelli (BRA) Mitsubishi +0:26:57
Car Overall standings after Stage 12:
1. Sainz 42:47:24
2. Al-Attiyah +0:05:20
3. Miller +0:28:12
4. Peterhansel +2:20:42
5. Chicherit +4:02:50
6. Sousa +4:13:25
7. De Villiers +5:04:54
8. Gordon +5:52:34
9. Spinelli +5:55:22
10. Terranova +5:55:32
Bike 12th Stage results:
1. Lopez Contardo (CHL) Aprilia 3:48:34
2. Fretigne (FRA) Yamaha +0:00:40
3. Ullevalseter (NOR) KTM +0:01:13
4. Coma (ESP) KTM +0:03:08
5. Rodrigues (PRT) Yamaha +0:06:59
6. Przygonski (POL) KTM +0:11:05
7. Duclos (FRA) KTM +0:15:58
8. Despres (FRA) KTM +0:17:12
9. Pedrero Garcia (ESP) KTM +0:18:03
10. Street (USA) KTM +0:18:40
______________________________
34. Pollard (AUS) KTM +1:08:23
Bike Overall standings after Stage 12:
1. Despres 46:10:56
2. Lopez Contardo +1:03:42
3. Ullevalseter +1:04:55
4. Rodrigues +1:13:16
5. Fretigne +1:40:12
6. Duclos +1:53:25
7. Street +2:37:23
8. Przygonski +3:06:11
9. Pain +3:12:50
10. Pedrero Garcia +3:13:35
______________________________
37. Pollard +14:24:25