VW fight continues on the Dakar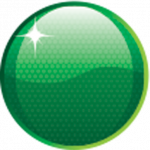 The fight for the lead of the Dakar Rally is very much on between Volkswagen teammates Carlos Sainz (Spain) and Nasser Al-Attiyah (Qatar) with three days remaining.
The 220 kilometre 11th stage from Santiago (Chile) to San Juan (Argentina) saw Sainz lead of 10 minutes over Al-Attiyah shrink to four and a half minutes thanks to slow punctures.
"We had two slow punctures," said Sainz. "I don't know how we got them. We kept losing time and had to stop. Mark (Miller) overtook us and when we got going again, we were in his dust. We couldn't do anything. There were lots of trees on the stage and we hit quite a few of them".
Frenchman Guerlain Chicherit (BMW) picked up his first stage victory. The free-ride skiing world champion beat Argentinean Orlando Terranova (Mitsubishi) by 30 seconds and South African Giniel De Villiers (VW) by a further nine seconds.
American Mark Miller (VW) maintained his third position overall thus upholding the podium for the Wolfsburg-based constructor.
In the bikes Dutchman Frans Verhoeven (BMW) gave the Munich-based brand its first triumph on the Dakar since 2001. Verhoeven who picked up the third career stage win beat American Jonah Street (KTM) by only three seconds and Frenchman Alain Duclos (KTM) by 85 seconds. In the general standings, there is no change however, as Frenchman Cyril Despres (KTM) continues to hold down a lead in excess of 80 minutes from Norway's Pal Anders Ullevalseter (KTM). The Norwegian was the biggest winner of the 11th special stage, because he opened up a gap over his rivals for the runner-up spot and now boasts a lead of seven minutes over Chilean Francisco Lopez Contardo (Aprilia) and over nine minutes over Portugal's Helder Rodrigues (Yamaha).
Australia's Rob Pollard (KTM) finished the stage in 45th and improved two places to 41st. Christophe Barriere Varju (KTM) was 71st on the stage and improved one place overall to be 57th.
In the trucks two-time winner Russian Firdaus Kabirov (Kamaz), picked up his third victory in this year's event and 32nd of his career. He beat his countryman and team-mate Vladimir Chagin (Kamaz) by 32 seconds and Frenchman Joseph Adua (Iveco) by four minutes and 45 seconds. Chagin still boasts a lead of 72 minutes over his faithful lieutenant, Kabirov and a massive nine hours over Dutchman Marcel Van Vliet (Ginaf).
Tomorrow's stage from San Juan to San Rafael covers 476 competitive kilometres.

Car 11th Stage results:
1. Chicherit (FRA) BMW 2:34:51
2. Terranova (ARG) Mitsubishi +0:00:30
3. De Villiers (ZAF) Volkswagen +0:00:39
4. Al-Attiyah (QAT) Volkswagen +0:01:41
5. Miller (USA) Volkswagen +0:02:50
6. Peterhansel (FRA) BMW +0:02:52
7. Gordon (USA) Hummer +0:05:01
8. Misslin (FRA) Mitsubishi +0:06:54
9. Sainz (ESP) Volkswagen +0:07:19
10. Sousa (PRT) Mitsubishi +0:07:26
Car Overall standings after Stage 11:
1. Sainz 39:16:55
2. Al-Attiyah +0:04:28
3. Miller +0:23:50
4. Peterhansel +2:09:53
5. Chicherit +2:23:40
6. Sousa +3:54:12
7. De Villiers +4:39:33
8. Spinelli +5:28:25
9. Terranova +5:33:42
10. Gordon +5:41:38
Bike 11th Stage results:
1. Verhoeven (NLD) BMW 2:44:50
2. Street (USA) KTM +0:00:03
3. Duclos (FRA KTM +0:01:25
4. Ullevalseter (NOR) KTM +0:02:26
5. Lopez Contardo (CHL) Aprilia +0:03:48
6. Fretigne (FRA) Yamaha +0:03:49
7. Despres (FRA) KTM +0:04:21
8. Pedrero Garcia (ESP) KTM +0:04:59
9. Coma (ESP) KTM +0:05:08
10. Przygonski (POL) KTM +0:05:23
____________________________________
45. Pollard (AUS) KTM +0:41:08
71. Barriere Varju (AUS) KTM +1:22:49
Bike Overall standings after Stage 11:
1. Despres 42:05:10
2. Ullevalseter +1:20:54
3. Lopez Contardo +1:23:34
4. Rodrigues +1:30:35
5. Duclos +1:54:39
6. Fretigne +2:00:57
7. Street +2:35:55
8. Pain +2:49:07
9. Przygonski +3:12:18
10. Pedrero Garcia +3:12:44
____________________________________
41. Pollard +13:33:14
57. Barriere Varju +19:54:27
Truck 11th Stage results:
1. Kabirov (RUS) Kamaz 3:02:53
2. Chagin (RUS) Kamaz +0:00:32
3. Adua (FRA) Iveco +0:04:45
4. Van Ginkel (NLD) Ginaf +0:15:06
5. Mardeev (RUS) Kamaz +0:17:58
Truck Overall standings after Stage 11:
1. Chagin 45:12:38
2. Kabirov +1:12:23
3. Van Vliet +9:21:02
4. Macik +11:08:23
5. Van Ginkel +12:57:26