SEAT withdraws from WTCC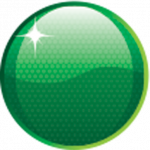 Spanish manufacturer SEAT has withdrawn its factory team from the World Touring Car Championship.
After months of speculation, SEAT announced today that it would pull out, but will continue to give technical support to teams who compete in its petrol or diesel-powered Leons.
SEAT Sport director Jaime Puig said that after winning the past two WTCC titles with Yvan Muller and Gabriele Tarquini, it was time to go.
"After achieving all possible successes in the WTCC, we are now going to focus all our efforts on customer sports in different championships," he said.
"We are always eager to win when a SEAT is on the track and to do so, SEAT Sport will provide all of our customers with the necessary technical support."
There was much unrest in the WTCC last year, with a lot of debate over parity between the normally-aspirated and the turbo diesels, with both leading makes SEAT and BMW threatening to pull out through the year.
The SEATs were granted a variable limit to their turbo boost pressure in the first three races of 2009, provoking rival manufacturer BMW to threaten to quit. The limit was then reduced, which SEAT to issue its own quit threats.
A SEAT representative said that SEAT will continue with a "noteworthy presence in motorsport in 2010" albeit a different approach.