Raikkonen has first WRC test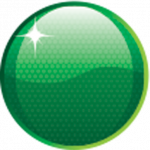 2007 F1 World Champion Kimi Raikkonen has completed his first test aboard a full-spec World Rally Car ahead of his assault on the 2010 World Rally Championship.
The Finn completed around 50 kilometres of running with the Citroen Junior Team C4 on a gravel test track at Citroen's workshop at Satory in France.
Raikkonen is not a novice to rallying having competed in a number of national events and the Finnish round of the WRC last year. However, all these events were in Super 2000 cars and not the more powerful and sophisticated World Rally Cars.
"I very much enjoyed meeting the team properly for the first time," he said.
"It was good to try out a few different things; I was very interested to see how the car reacted when you changed some of the settings.
"Now I'm really keen to get back behind the wheel of the C4 again."
Raikkonen's competition debut in the C4 will be the Arctic Rally in Finland on 28 January ahead of the WRC opener in Sweden on 12-14 February.