New Ducati team confirms riders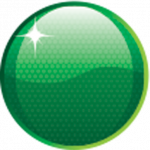 The Ducati Motologic Race Team has confirmed its rider line-up for the 2010 Australian Superbike Series.
Two-time Australian Superbike Champion Jamie Stauffer and young rider Jordan Burgess will spearhead Ducati's return to Australian Superbike competition after 10 years away from the local scene.
Stauffer and Burgess will compete on the new Ducati 1198R in the Australian series.
The newly-formed Ducati Motologic Race Team selected Stauffer as its rider to fast-track the development of the 1198R.
"I am really excited about joining forces with Motologic and Ducati," he said.
"Motologic is a professionally run team lead by Paul Free who has a lot of experience in leading a team to victory. I feel that with a team of this calibre on a bike as successful in Superbike racing as Ducati, we definitely have a formula for a successful year.
"It is great to see Ducati back in the Australian Superbike Championship and I will do my best to have it at the front of the field.
"I am looking forward to testing the bike and competing in the first round of the ASBK at Phillip Island in February."
25-year-old Burgess raced a Honda in the Superstock 1000 class on a bike prepared by Motologic, finishing second on the title.
"To have the opportunity to ride for the Ducati Motologic Race Team is awesome and I feel particularly privileged to be part of the Ducati's re-entrance into the Australian Superbike Championship for 2010," he said.
"The Ducati 1198R is simply the best in terms of a race bike and has the track record on the world stage to prove it. I also feel honoured to be part of Paul Free's team, especially in my rookie Superbike year, as it is one of the most professional and successful race teams in Australia.
Team owner and manager Free couldn't be more pleased with his choice of riders.
"Choosing the right riders for the task is not an overnight process and a lot of consideration has gone into my decision to contract Jamie Stauffer and Jordan Burgess," he said.
"I know the individual strengths and abilities of these riders as well as the hard work put in by the team will prove to be a force on the track as we develop the 1198R in the 2010 Australian Superbike Championship."