Morris aims for full-time Fujitsu ride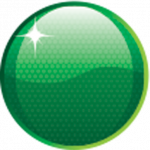 Paul Morris is honing in on a full-time Fujitsu V8 Supercar Series campaign this year.
The V8 Supercar Championship Series team owner wants to participate in the 'second-tier' V8 Series, buoyed by the new regulations that were announced late last year.
Morris has submitted an intention to enter, but is waiting on a sponsorship deal to ensure his entry is viable.
The Queenslander told Speedcafe.com.au that he's keen to race the entire series, but he needs to keep focussed on his two-car team (Russell Ingall in the Supercheap Auto Commodore and Greg Murphy in the Castrol Commodore).
THE FINAL RACE OF THE 2023 REPCO SUPERCARS CHAMPIONSHIP ON ONE OF THE WORLD'S BEST STREET CIRCUITS. GO ALL IN AT THE VAILO ADELAIDE 500, CLICK HERE TO BUY TICKETS
"At this stage, I want to do all of them, but obviously my Main Game team commitment stuff comes first," he said.
"We'll just see what happens. I've got a car sitting in the shed that's doing nothing. I'm working on a sponsor for it, so if that comes off, I'll do all the races, or as many as I can."
The spare car that Morris refers to is the Commodore VE codenamed 'Hercules.' It's the chassis that Morris raced in the 2007 V8 Series, and was recently steered by Colin Corkery at the final round of the Fujitsu V8 Series at Sydney Olympic Park.
Even though Morris can't commit to the whole Fujitsu series, judging by his prior form, he is bound to compete in selected races. This will allow Morris to race under his tradition #67 – the number used by the Paul Morris Motorsport team for the past few seasons.
The #67 was campaigned last year by Tim Slade, but with Greg Murphy slotting into the second PMM Commodore this year, Murph brings with him #51.
Racing numbers might not be the most important aspect, but value for money is, and Morris recognises the clever cost-saving initatives adopted by the Fujitsu V8 Series organisers.
"The Fujitsu Series has proved to be a great training program for up and coming drivers and the series is a really important to the structure of the whole business," he said.
"With the changes that have been made to the series for this year, I really think that we're going to see more Main Series teams enter cars.
"The new incentives, I think, are going to really help put some depth into the series."
To view the Speedcafe.com.au news story regarding the changes to the Fujitsu V8 Series this year CLICK HERE
While Morris is currently looking to sure up his ride in the Fujitsu V8 Series, his next drive of a V8 Supercar will be at the Yas Marina Circuit in Abu Dhabi, replacing the absent Murphy.
To view that story, CLICK HERE