Jason Richards to race in Rotax Pro Tour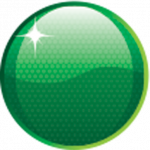 Team BOC V8 Supercar driver Jason Richards will compete in the Rotax DD2 class at the first round of the 2010 Rotax Pro Tour at Geelong.
Richards will drive a factory-prepared Arrow kart with support from Rotax-importer International Karting Distributors.
The meeting will be held at the Beckley Park International Raceway in Geelong on January 29-31.
Richards, who finished second at Bathurst last year with Cameron McConville, always sets aside two or three weekends each year to go karting. He says he does it to put the "fun" back in his racing.
"I only get to race karts twice a year, and while I'd like to think I'd to go out to Geelong and win, I'm probably going to get my arse
kicked! And I'd be disappointed if they didn't," he said.
"The big thing for me is that it's probably the most fun I'm going to have in racing. Karting is awesome, exciting, you can have a good laugh from the time you arrive.
"The other guys that I'll race against are probably going to be taking it a little more seriously, but for me, it's pure fun."
Richards will be the guest of honour at a special function on the Friday night, speaking to the assembled crowd about his experiences and what the kids can get out of the sport.
"As a young fella, I went through the karting ranks and it gave me a lot," he says.
"I guess in the modern day world, there's plenty of jobs up and down pitlane, being from race drivers to mechanics to engineers, and I believe karting is a great spot to get grounding. You're learning about how to drive a kart, the skill of it, engineering point of view, marketing and media. The young guys and girls can really get a lot of it and it teaches them a lot.
"There's a job for many aspects of the motorsport, and for me, going to the track highlights that fact.
"And my presence there encourages some of the young blokes to come up and ask about turning racing into a career as well."
Richards competes in an annual DD2 kart race in New Zealand and says that the karts are comparable in ways to his V8 Supercar.
"It's the same type of kart that I run in New Zealand when I do the enduro and they are very physical thing on your hands," he says.
"You get a fair bit of arm pump, bruises. I'll be nice and race fit by the time I get to Abu Dhabi. The DD2s are actually more similar to the race car I driver, rather than a usual kart. I think I'll go OK."