Ganassi, Schmidt and Bell team for Indy 500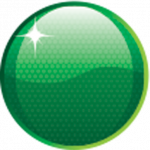 American driver Townsend Bell will attempt to qualify for this year's Indianapolis 500 in the #99 entry of Sam Schmidt Motorsports in conjunction with championship winning team Chip Ganassi Racing.
SSM and CGR enjoyed a successful partnership in 2009 for the month of May, when Sam Schmidt's team ran an entry for Brit Alex Lloyd, who was a Ganassi-contracted driver at the time.
Bell, the 2001 Indy Lights Champion, has a good track record at the Brickyard with three previous starts in the Indianapolis 500. His best finish was fourth in 2009, giving KV Racing Technology its highest finish ever at the event.
He also earned the honour of being the fastest qualifier on the second day of qualifications in 2008 with Dreyer & Reinbold Racing. He went on to finish 10th that year, giving that team its second-best finish ever.
"I'm excited to be able to confirm my plans for the Indy 500 so early in the year," said Bell.
Stan Sport is the only way to watch every round of the INDYCAR SERIES. Click here for all the action streaming ad-free, live and on demand.
"To be competing with Sam Schmidt gives me a lot of confidence heading into May — I couldn't be in a better position. I have to thank Sam for his efforts to pull this together. I'm looking forward to working with everyone to produce a great result with a fast car."
Mike Hull, Managing Director of Target Chip Ganassi Racing, said that his team was pleased to be continuing its relationship with Schmidt.
The Schmidt relationship will be important to the Ganassi operation in 2010 as the two-car Target team of Scott Dixon and Dario Franchitti looks to fend off the three car Penske operation and four car Andretti Autosports team.
With the month of May's schedule further reduced to save costs in 2010, having an extra car to share data with will be crucial to Ganassi.
"Our relationship with Sam Schmidt Motorsports has defined very clearly the positive aspects of partnership," said Hull.
"We've helped each other to provide value on all levels and thereby creating a mutually beneficial relationship that makes opportunities like this very seamless and smooth."
Schmidt, the most successful team owner in Indy Lights history, says that winning the Indy 500 is his goal.
"Winning Indy is clearly a lifetime dream," said Schmidt.
"Last year I said that our effort was our best chance yet to drink milk in victory lane, and I have to say that again going into this year's race.
"To be partnered with an organisation of the caliber of Chip Ganassi Racing speaks for itself. We're especially excited about Townsend driving the car because he's always run really well at the track.
"He took a limited opportunity last year and parlayed it into a top-five finish, and we're hoping with the combined resources we're providing him in a top flight program, we can all share in a victory celebration come May 30th."