Driver/engineer switch at Champion Team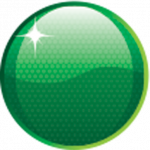 Reigning V8 Supercar Team's Champions the Toll Holden Racing Team has undergone a driver/engineer switch for the 2010 V8 Supercar Championship Series.
Garth Tander and Matthew 'Techo' Nilsson – the 2007 championship-winning combination – will split this year. Tander will be engineered by Alistair McVean, while Nilsson will be responsible for the on-track work of Will Davison.
Tander and Nilsson have enjoyed five-straight years together as driver/engineer, but Tander told Speedcafe.com.au that the change was made to take the factory team to the next level.
"It was something that was raised late last year within the team and I saw it as an opportunity for both myself and Matty, given we'd both worked together for five years," he said.
"For him, really, he'd either only worked with Rick Kelly or myself, so it gives him with an opportunity to work with another top line driver, and for me, it gives me an opportunity to work with another engineer.
"I worked with Alistair at Phillip Island and Bathurst – he was our data man and strategy guy and I rate him very highly. He's a very smart guy and he did some good things with Will last year, so we're both looking forward to working together."
Tander says that he is confident that the change will work well for him – both on and off the race track.
"There'll be no drama involved in it. I'm really looking forward to working with Al and I know he's looking forward to working with me," he said.
"Last year, he really proved himself as an engineer and he's a very smart guy. He's known as the human calculator within the race team. He's very good with numbers!
"I've got absolute faith in what he's capable of. For me, it's a chance to see how the cake's cut differently. We can work together, and at the end of the day, if we're having any dramas, 'Techo's' just on the other side of the garage. You don't have to go on a mission to find him …
"The whole idea of it is to make it a more cohesive group of working together. It all worked well last year, but I think this will drive us to the next level. I think it's a very good idea for our team."
The new driver/engineering partnerships will get their first work out at Winton Motor Raceway on February 1 – a week before the rest of the Victorian-based V8 Supercar teams.
Toll HRT and Bundaberg Red Racing will test the week before everyone else because it will fly to Abu Dhabi from Brisbane Airport (the Victorian teams have a rotation policy for flyaway races).
Tander says that it's a major advantage to test alone, without "distractions."
"It's a big advantage for us," he said.
"There's less distractions, less worrying about what other people are doing. We can just solely work on our own program, get through that and ensure that we are focused and not worry about anyone else setting any Hollywood lap times.
"Traditionally, those test days at the start of the year, the timing monitors are going, and everyone's watching them, and everyone wants to be quickest. It just turns into a day-long qualifying session, so you don't end up achieving what you're there to do.
"For us, it will allow us to keep our eyes on what we need to focus on."