Bush's Beans backs Ambrose for five in 2010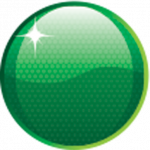 Marcos Ambrose will race in the colours of Bush's Beans for five races in the 2010 NASCAR Sprint Cup Series.
JTG Daugherty Racing announced today that Bush's Beans has increased its backing of the team for this season, having served as the primary sponsor on the Australian's #47 entry in two races at Richmond and Darlington in 2009.
"We are proud to enter our ninth season as partners with JTG Daugherty Racing and thrilled to have Marcos as our driver," said Ray Kielarowski, Senior Vice President of Sales and Marketing for Bush Brothers and Company.
"We look forward to kicking off the new season at the track and sharing the Winner's Circle with him in 2010."
Bush's Baked Beans will be the primary sponsor of Ambrose's #47 Sprint Cup car at Talladega Superspeedway on April 25, Richmond International Raceway on May 1, Bristol Motor Speedway on August 21, New Hampshire Motor Speedway on September 19 and Dover International Speedway on September 26.
"This is really great news," said Ambrose, who finished 18th in the Sprint Cup points standings in his first full season in 2009.
"I've always been a big fan of Bush's Baked Beans. Because I love the outdoors, I really enjoying firing up the grill with my family and we always include Bush's Baked Beans as a side item after we finish up grilling with Kingsford Charcoal. It doesn't matter if we are at home or at the track, grilling is a great experience all season long."
Tad Geschickter, co-owner of JTG Daugherty Racing, has been partners with Bush Brothers and Company for nearly a decade.
"Bush's Baked Beans is a great family brand," said Geschickter.
"It fits really well with our partner Kingsford Charcoal. You need Bush's Baked Beans on the side of your plate for every grilling occasion. They've been tremendously loyal to us and this is their ninth season in sponsorship with JTG Daugherty Racing.
"They have committed more resources to their program for 2010 than they ever have to really step up their involvement. We are pleased they are seeing their program pay dividends. We are happy Bush's Baked Beans are going to be a bigger part of the sponsorship portfolio for our racing organisation this year."
Ambrose and JTG Daugherty Racing will kick off their second full season in the NASCAR Sprint Cup Series with the Daytona 500 at Daytona International Speedway on Sunday February 14th.