Tony Stewart: Combining a vacation with racing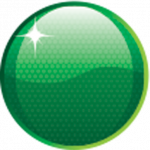 Two-time NASCAR Sprint Cup and 1997 IndyCar Series Champion Tony Stewart came to Australia recently for a vacation, combined it with the sport he loved by racing at Tyrepower Parramatta City Raceway and had a blast.
Since he became co-owner in Stewart-Haas Racing at the end of 2008 Stewart has been hands-on in the operation and hasn't really had a break for almost two years. Originally just coming out to Australia to watch his World of Outlaws star, Donny Schatz, compete, but when he was offered the opportunity to get back behind the wheel on the dirt track he jumped at it.
During his three week stay Stewart took in some of the great sights of Australia, spent New Year's Eve in Sydney Harbour watching the fireworks extravaganza and raced alongside Schatz on four occasions in the Garry Rush-owned team.
Speedcafe caught up with Stewart at Parramatta to speak about his trip Down Under, what he rates as the biggest achievement in his career, his first year as a team owner and what lies ahead for the NASCAR Legend.
QUESTION: It has been a long time since you've been to Australia. How did this all come about?
TONY STEWART: I was hoping to come over for vacation while Donny Schatz was racing a sprintcar over here, it was a situation where I could be coming to watch him. So I thought to myself why not come over to race at the same time?
We're getting some time off while we are here and not having to fight snow and ice like everyone else is back home. I'm far enough away from everything to get away from the NASCAR scene and I'm more than two hours away from the shop so I can't just drive over and do some work. I'm forcing myself to have a break.
Q: You've achieved a lot in your career, to you what has been the biggest achievement?
TS: I still think my three USAC crowns in 1995 are still the highlight. To win three national championships in one year is hard to do, I mean a lot of things have to go right to win just one, even more so to win two. So to run all three of those divisions and be good at them, let alone win all three, is something that is real hard to do and something that will always be very special to me.
Q: Is team ownership in the NASCAR ranks something that has always been on your mind, as it appears as though it was something that came out of left field – is this the case?
TS: I have my World of Outlaws and USAC teams but financially I would never have dreamt to be in a position to become a NASCAR team owner. That's where this arrangement was a lot different and has given me an opportunity that most drivers have never had.
To gain half ownership in a team was something, like a lot of the things that I've done in my life, that wasn't necessarily on the radar but it happened at the right time. I think this was one of those situations that I wasn't necessarily looking for and wasn't necessarily on the radar but it came along at the right time.
Q: How would you rate your first year as a driver/owner in the top level of NASCAR?
TS: I think considering we got both of our cars in the chase I was pretty excited about that. It was something that no other organisation got 100% of their cars in the chase, for Ryan and I to both get in there I thought was pretty good. We won five races. Ryan got two poles for us. For a first year team I thought that it was a pretty good season.
Q: What is your schedule like once you arrive back home?
TS: I know we have a tyre test for Goodyear scheduled in January for two days, I'll also be heading to the Chilli Bowl to go and watch to see how some of my friends go. Then it's back to the grind and get ready for the season to start. This is my last time for a break before we all get back at it.
Q: What has been the highlight of the trip to Australia?
TS: The highlight for me has been being here at Parramatta. Being at the racetrack is what I enjoy, I've been looking coming here for a few months.
From a racing point of view I was terrible the first night I was here, I was all over the place, the second night was a little better but not much. The last two nights, we got going, I don't think I had enough to beat Donny but I think we had a shot to make it a one-two for Garry (Rush). It was nice to actually run the same track four nights in a row versus a race here and race there in a sprintcar.
Away from the racetrack New Years Eve, seeing the Harbour Bridge and the fireworks was very cool and definitely the highlight.
I've had a great time and I'm already trying to work on coming back next year.