Schumacher's GP2 Series test cut short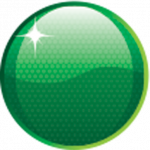 Seven-time world champion Michael Schumacher commenced his three-day testing programme in the GP2 development car, however, the test was cut short due to poor weather.
The German superstar, who will make a stunning return to Formula 1 this year with Mercedes Grand Prix, took to the Jerez track in Spain early in the morning and completed 52 laps before rain and wind arrived at the Spanish circuit.
The test is aimed at giving Schumacher seat time in an open-wheel race car, plus to defining technical solutions for the GP2 Series' next generation car which will be introduced in the 2011 season.
Schumacher said that he felt comfortable in the car.
"The day today was good especially because after a long time I could drive again in a car that came almost close to a current Formula 1," he said.
"Despite the weather not being what we all would have liked, all my senses were nevertheless on full alert – this alone was worth it. I felt comfortable out on the track from the very beginning, and naturally I'd like to thank our team and the GP2 Series very much for the opportunity to drive."
GP2 Series Technical director Didier Perrin is on hand for the test to oversee Schumacher's progress.
"It is unfortunate that the weather conditions were far from optimal today," he said.
"Still, Michael could get a good first taste of our car and has already managed to analyse the performance and behaviour of current car.
"Tomorrow, we hope for better weather and a dryer track which should allow us to move along with our programme and start working together on set up solutions for 2011."