New V8 CEO appointment a coup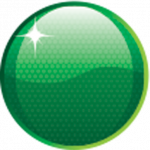 The appointment of Martin Whitaker to the CEO position at V8 Supercars Australia is a sign of how strong the sport is, according to V8 board member and Ford Performance Racing team principal Tim Edwards.
Whitaker was confirmed this morning as the new V8SA CEO, and Edwards, who has dealt with Whitaker at a number of levels in the past, says that he was "surprised" to attract someone of Whitaker's experience and stance in the world motorsport.
"I was almost surprised to get someone of his calibre, to be honest," he told Speedcafe.com.au.
"I think we should be proud as a category to attract someone like Martin. He's got a huge amount of experience.
THE FINAL RACE OF THE 2023 REPCO SUPERCARS CHAMPIONSHIP ON ONE OF THE WORLD'S BEST STREET CIRCUITS. GO ALL IN AT THE VAILO ADELAIDE 500, CLICK HERE TO BUY TICKETS
"All my dealings with him, during my Formula 1 period and with the V8s round at Bahrain, it's absolutely fantastic that we've been able to lure him over.
"The teams, the pubic, everybody will be suitably impressed with him."
Edwards says that Whitaker's biggest strength is his communication ability.
"There is always unrest up and down pit lane, and 90 percent of the time, it wouldn't be there if there was better communication," he said.
"It's something Tony (Cochrane) has done really well for the last six months while he's filled the breach.
"Communication is very important. The teams are shareholders in the business, and they have a right to know what's going on, so one of his key strengths is that he's a great communicator.
"I think he's a very good man manager as well, so we've got some really experienced management at V8 Supercars now, and I think Martin will be a very good conductor for them."
Whitaker comes to V8 Supercars having spent time as the Director of Motorsport at the Ford Motor Company, while recently, he has occupied the position as CEO of the Bahrain International Circuit.
According to Edwards, there will be a lot for Whitaker to take in early, but considering the strong position that V8 Supercars is currently in, he'll be able to thrive.
"It's going to take him time get his feet under the table and understand the series a little bit more," he said.
"I think we are very fortunate in that he's had quite a bit to do with the championship over the last four years, so he's already got a very good relationship with Tony. Roland (Dane) knows him quite well, I know him quite well, so he's got existing relationships which will give him some guidance in the early days while he finds his feet.
"But its not as though he's walking into a train wreck. He's walking into a championship that is going from strength to strength.
"There's no raging red flags that he's going to have to try and get his head around. There'll be a hand over period between Shane (Howard), Tony and Martin, and I suspect that after three to six months, he'll start putting his mark on things."
Whitaker will move to the Gold Coast and take up his position in April this year.